The Best 90+ Gifts For 5-Year-Olds in 2018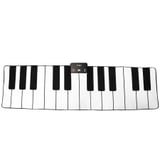 The kindergartener on your list is no longer a tot. Somehow, moving into kindergarten helps kids express themselves more than ever before, so finding toys and games that help them build on the skills they are learning at school can also help them express themselves even more. From concentration games and early reading skills to Lego sets and Barbies, there's something on this list for every 5-year-old you know.
Read through for our favorite finds for the 5-year-old on your list, or consider getting them a stocking stuffer instead.
To find exactly the gift you're looking for, check out the categories below.
– Additional reporting by Rebecca Gruber and Alessia Santoro