The 13 Biggest Risk Factors For Breast Cancer – 5 of Which You Can Change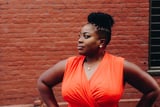 Aside from skin cancers, breast cancer is the most common cancer in American women; the average woman has a one in eight chance of developing breast cancer. And while the risk for developing breast cancer increases as you age, there are other risk factors that contribute to the likelihood of developing breast cancer in your lifetime.
The Centers For Disease Control (CDC) have outlined eight risk factors you can't change and five that you can. We also talked to doctors and breast cancer experts, who explained what these risk factors mean and how you can decrease your likelihood of developing breast cancer. You should start getting screened for breast cancer at age 40, with regular mammograms until you are 54. But it's never too early to start doing breast self-exams.