Written by dr kotb and his team
Irritable bowel syndrome (IBS) is a gastrointestinal disorder that causes many digestive problems.
Probiotics are recognized as a new treatment option, but it's a topic that is clouded by a lot of confusion and scientific jargon.
This is a review of what the best probiotics for IBS actually are, explained in a way you can understand.
What Are Probiotics?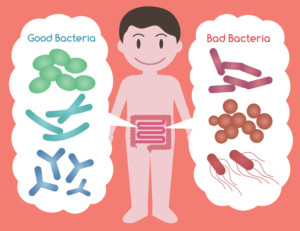 The term 'probiotics' refers to bacteria that we eat specifically for health benefits.
They are capable of altering the balance of bacteria that already exists in our gut (large intestine), known collectively as our gut microbiota.
Our gut microbiota is thought to consist of up to 1000 different species of bacteria, which can be further categorised into individual strains.
Probiotics are made up of a single or mixed-culture of species and strains in specific doses. It's widely accepted that their effectiveness depends on the species you consume and what species already exists in your gut.
The most common and well-researched are species of Lactobacilli and Bifidobacteria. Notably, IBS patients appear to have lower levels of both species compared to an otherwise healthy person (1, 2).
How Do They Work?
It's thought the addition of the right types and numbers of bacteria to the gut can improve gut health (and maybe even alter our weight).
However, the precise mechanism of action of probiotics is still unknown.
Looking specifically at IBS, the theory is that certain strains can promote an anti-inflammatory response, improve visceral hypersensitivity, gut dysmotility, intestinal permeability ("leaky gut"), and even remedy dysfunction of the gut-brain axis (3, 4, 5, 6, 7).
Assuming this is true, we would then expect that probiotics would greatly improve IBS symptoms.
Bacteria that we consume for health benefits are called probiotics. There are many different strains (types) that may help with IBS although the mechanism of action is poorly understood.
Which Probiotics Species Are Best?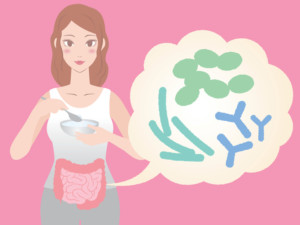 It's difficult for IBS researchers to pinpoint just how effective probiotics are.
This is due to differences in study design, patient populations, probiotics strains and dosages used of previous clinical trials.
Generally speaking, there is emerging evidence that probiotics help to improve overall symptom response and quality of life compared to taking a dummy pill (placebo) over an 8-10 week period. This goes for all type of IBS (IBS-D, IBS-C, and IBS-M) (8, 9, 10).
However, they appear less effective for specifically treating abdominal pain, excessive gas and bloating (11).
At the 2015 Yale University workshop, two particular probiotic varieties were identified as the best options for IBS (12):
Bifantis (Bifidobacterium infantis 35624): a group of bacteria that normally live in the intestines, but specifically the strain 35624. It's reported many people are missing this strain from their gut (13, 14)
As you can see in the the table here, the strains Lactobacillus plantarum 299V and Bifidobacterium animalis (also known as Bifidobacterium lactis) were also rated, although not as highly.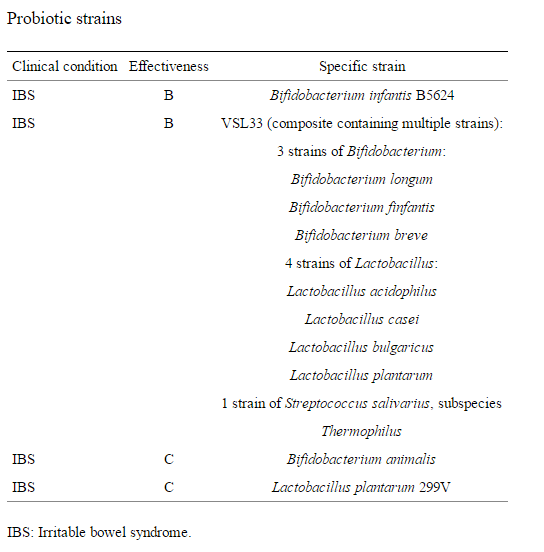 A list of probiotic strains rated for effectiveness in IBS at the 2011 and 2015 Yale University Workshops. Click to enlarge.
Note that recommendations are given as A, B or C ratings. None of the probiotic recommendations for IBS are rated A because more studies are needed first.
Probiotics and Constipation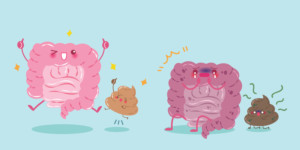 Given the majority of IBS patients experience diarrhea as their main symptom (IBS-D), the majority of study subjects is no different.
For this reason there is much more data on treating diarrhea, and a general lack of recommendations for those struggling with constipation (IBS-C).
Fortunately there has been a recent 90-day clinical trial on 122 patients with IBS-C. The researchers wanted to test the effects of two different probiotic mixtures versus a dummy pill (placebo).
The strains tested included:
Lactobacillus. acidophilus
Lactobacillus. reuteri
Lactobacillus. plantarum,
Lactobacillus. rhamnosus
Bifidobacterium. animalis subsp. lactis.
They found that between 66-90% of those taking either probiotic mixture responded very favorably to effects on bloating, abdominal pain and cramping, flatulence and constipation. By contrast, only 6-36% of the placebo group responded well (17).
Percentage of responders to IBS-C related symptom during the treatment period (t60, days) with probiotic formulations F_1 and F_2. F_3 was the placebo group. Click to enlarge.
Additionally, they found that beneficial effects were maintained 30 days after the last intake of probiotics. At least, after taking the probiotics for 60 days first.
From these data it seems that probiotics containing at least a mixture of Lactobacilli species warrant consideration if you are having trouble with constipation.
Notably, the second mixture performed best overall and it contained both Lactobacillus plantarum and Bifidobacterium animalis. These were both mentioned in the 2011 and 2015 Yale top list.
A recent clinical trial on IBS patients with constipation found that a probiotic mixture is greatly beneficial in up to 90% of users.
Which Probiotic Brands Are Best?
I realize that listing the best species is not so practical when it comes to purchasing an actual product.
So these are the best probiotics for IBS currently available based on the current evidence and the opinion of gastrointestinal specialists. They are not listed in any particular order, and it's currently not possible to recommend one over the other.
Dosage recommendations are listed on the product and none of them contain inulin (high FODMAP), but always speak to your doctor before trying any new supplement.
What About Kijimea and Saccharomyces Boulardii?
Kijimea is a popular IBS probiotic pill in the US.
It contains a strain of bacteria called Bifidobacterium bifidum MIMB75 and is the only product with this strain.
There's been one clinical trial using this strain, which included 122 patients. After 4 weeks, 47% of those taking B. bifidum MIMB75 reported significant improvements in pain, bloating, urgency and digestive disorders (as assessed by questionnaire). Whereas 11% of patients taking the placebo pill (fake pill) reported benefits (28).
So Kijimea certainly shows some potential, but the science supporting it is thin. The popularity likely comes from the fact it is easily available on Amazon and has great user reviews.
Saccharomyces Boulardii and Saccharomyces Cerevisiae
Saccharomyces is a type of non-pathogenic yeast.
The two main species used as probiotics are Saccharomyces boulardiiand Saccharomyces cerevisiae (commonly known as baker's yeast).
Research indicates that Saccharomyces boulardiiis an effective treatment for antibiotic-associated diarrhea and traveller's diarrhea. However, the evidence for its use in IBS or IBD treatment is still in its infancy and is not recommended over the strains mentioned above (29, 30).
I only found one human clinical trial investigating Saccharomyces cerevisiae on IBS patients.
In this study 86 patients took Saccharomyces cerevisiae for 8 weeks while the other 93 patients took a placebo (fake) pill. Results showed that 63% of the probiotic group reported an improvement in abdominal pain vs 47% in the placebo group in the last 4 weeks of treatment. Not exactly an overwhelming result (31).
There were no other differences between the groups, indicating that Saccharomyces cerevisiae is not very effective.
Kijimea is a popular probiotic supplement that is easily available on Amazon. Only one human trial has found it to be (somewhat) effective compared to placebo pills. Saccharomyces boulardii appears effective for treating certain types of diarrhea, but not so much for IBS. Saccharomyces cerevisiae does not seem very useful for IBS.
Should Probiotics Be Taken On A Low FODMAP Diet?

The low FODMAP diet is one of the proven methods for treating IBS.
It involves first eliminating most FODMAPs from the diet for a 3-8 week period so that you are virtually symptom-free. Then you begin to systematically reintroduce them in order to identify the culprits, followed by a modified diet long term.
For this to work, it's important that other possible triggers of digestive stress are minimized. That includes caffeine, spicy foods, fatty (fried) foods, alcohol, and fiber supplements among other things. Removing these ensures that if (when) symptoms do occur, you will be able to trace it back to an exact FODMAP group.
While probiotics can be highly beneficial, some people experience a worsening of symptoms. Given this risk, it's typically not recommended to start a new probiotic supplement during any phase of the low FODMAP diet.
The exception is if you already use a probiotic supplement (successfully) before starting a low FODMAP diet. In this case you you can continue to do so throughout.
Some people may experience even worse digestive symptoms when starting a new probiotic supplement. This will compromise the results of a low FODMAP diet, so it's not recommended to do them at the same time.
The Best Probiotics for IBS: A Double-Edged Sword
It certainly appears probiotics can help manage IBS, but only particular strains and mixtures.
Just keep in mind that they should not be used as a sole therapy.
In other words, probiotics are most effective in combination with current conventional treatments such as medications (if recommended by your doctor), and before or after a low FODMAP diet.
Also note that they can be a double-edged sword… what works fantastic for some may only make symptoms worse in others. It likely depends on your existing gut bacteria environment.
Our# 1 Pick: Bowtrol Probiotic

Bowtrol Probiotic Overview
Bowtrol Probiotic is a natural dietary supplement that is intended to boost overall digestive health by offering a variety of health benefits. This product usually contains probiotics, which works exceptionally to assist in getting rid of pain caused by various digestive issues.
The presence of natural and active ingredients also facilitates optimal functioning of the entire product so as to meet user's goals within a short period of time.
In addition, through various studies and research conducted lately, it has been found that the highest percentage of digestive pain is caused by stomach cramps, constipation, bloating, as well as gas and diarrhea, which generally causes discomfort.
These issues are as a result of bad bacteria, which overcomes the good ones thus causing trouble during the digestion process. However, this can be addressed completely through embracing the above supplement, which has been found to work dramatically by alleviating user's digestion.
Further, due to the deficiency of good bacteria in the body, the manufacturer of this product packs it with billions of them so as to contribute greatly to maintaining healthier and balanced digestive system.
Also, those that consume this supplement as directed also enjoy other benefits that improve their overall wellbeing.
In case you are a victim of any digestive issues discussed above, consider giving this supplement a try.
Information about Bowtrol Probiotic
The key manufacturer of this super product is recognized as Bowtrol and it is situated in the US. They came up with the idea of introducing this supplement so as to help numerous individuals struggling to overcome digestive issues.
They also maintain sustainable production so as to ensure the product is available throughout for consumption whenever the customers' demands.
Further, it is obvious that all information concerning this product and the manufacturer cannot be narrated deeply in this context.
Therefore, they have established an Official WebSite, which contains detailed information and customers are allowed to access so as to gather vast information as well as using it for placing the orders.
They should utilize it maximally and in case of immediate assistance, they are free to contact customer care team by using the contacts provided.
The manufacturer claims that consistent use of this supplement normally helps to address various digestive issues so as to facilitate healthy digestion.
This is accomplished through the supply of good bacteria, which are plenty in the product so as to maintain healthier, balanced and strong digestive immunity.
It is also important to follow the instructions provided keenly so as to avoid harmful effects.
Working Process and the Ingredients List
Basically, this product is intended to alleviate user's digestive health. This is attained through the working of the probiotics along with the ingredients used, which helps to deliver the intended benefits.
Some of them include:
Bifidobacterium Bifidum – Which is a group of bacteria that supports healthy digestion and also prevents harmful bacteria.
Lactobacillus Rhamnosus – That works by improving gastrointestinal system while supporting the immune system.
Lactobacillus Acidophilus – That prevents irritable bowel.
Lactobacillus Plantarum – That eliminates bad bacteria and pathogenic inside the body.
Lactobacillus Casei – That helps to treat constipation and inflammatory bowel syndrome.
Bowtrol Probiotic Review- Does it Really Work?
Treatment of digestive problems can be quite troubling due to lack of suitable medication. However, this has been considered and has led to the introduction of Bowtrol Probiotic, which works incredibly by supporting digestive health fully. Those suffering from any digestive issue should consider using this supplement.
The Advantages of Bowtrol Probiotic
It support healthy digestion
It fight bad bacteria and pathogens
It treat constipation and bloating
It promote good bacteria
The Disadvantages of Bowtrol Probiotic
There are No disadvantages associated with the use of this product
FAQs
How do I use Bowtrol Probiotic?
Simply consume the recommended dosage on daily basis for optimal outcomes.
What are the Precautions When Using Bowtrol Probiotic?
Do not exceed the recommended dosage so as to avoid harmful effects.
How Long Before I see any Improvements?
Consistent use of this supplement usually leads to desirable results shortly after use.
Possible Side Effects
This supplement has undergone good manufacturing practices and is formulated using natural ingredients to ensure safety is achieved.
Bowtrol Probiotic Review- Final Verdict
Cleansing your colon is paramount for your digestive and overall health. This helps to prevent the accumulation of toxins that are detrimental to your health. They lead to implications such as constipation, bloating, fatigue, weight gain, and diseases.
Bowtrol is a colon cleanser that promises to help you get rid of these toxins and support your overall health as well. It increases* your energy levels, takes care of your colon health, promotes* weight loss*, and supports your digestion and immune system.
With the potent ingredients in this formula, it appears to deliver reliable results. The manufacturer guarantees you for its safety and effectiveness. For more information about it, you can visit the brand's website.
If you want to improve* your digestive and your overall health, you should consider Bowtrol in your routine, and the results will surprise you. You no longer have to worry about any digestive issue as it solves this for you.
"This is my first time taking Bowtrol Probiotics and I am just finishing up my first bottle. I have noticed a big difference as far as digestive health and overall well-being. I went a few days without Bowtrol just to see if I was magically better and definitely noticed. I felt more sluggish, had no energy, and felt terrible. I just ordered another bottle because I definitely think that it helps."
― Josh D, Nashville
"Bowtrol is a great product made by a great company! I haven't seen another probiotic with a count this high before. I'm feeling better and haven't been sick since I started taking them."
― Emily N, Omaha
"I love Bowtrol and it works great for me. I've tried lots of different probiotics, yogurt, and over the counter meds for my tummy and colon issues and this product is the BEST for me."
― Sophia E, San Diego
"I've been using Bowtrol for 9 months now. Excellent product."
― Michael V, New York City
DKT
5.0 out of 5 stars
Absolutely the best probiotic I've ever taken!
October 17, 2018
Format: Health and BeautyVerified Purchase
Along with all the other not-so-nice things that have happened as I got into my late 70's, the behavior of my bowels changed dramatically. Diarrhea or near diarrhea and huge amounts of gas occurred most days. My last colonoscopy 4 years ago discovered (and removed) a few polyps, but there was no indication of anything else wrong. When I complained to my doctor that something WAS wrong,
he suggested taking Zantac at the end of the day (I already take omeprazole every morning to control stomach acid and have done so for the last 15+ years). The Zantac did nothing. It wasn't until I had to change doctors that a physician's assistant suggested a probiotic. I was skeptical because on my own I had tried the major probiotics (Align and Culturelle) a couple of years ago and they had no effect. But I went ahead and tried one again. It reportedly contained 11 bacterial strains – many more than the others I looked at. Took it for 30 days. Did nothing.
Then by pure chance, I happened to be in a store to buy something else and remembered that I was out of probiotic. The store carried 'bowtrol Colon Health, so that's what I bought. Turns out that for me, this was a MAJOR FIND!!! Over the years, my opinion about probiotics is that they're hit or miss. That is, it's my guess that every individual's intestinal bacteria are somewhat unique. When things go wrong, the bacterial strains required to fix the problem are probably not the same as what someone else needs.
So a given probiotic may work for one person and do nothing for another. In any case, it is crystal clear that the makeup of bowtrol ' Colon Health probiotic (it contains only 3 strains: Lactobacillus gasseri, Bifodobacterium bifidum, and Bifodobacterium longum) is exactly what I needed.
It has made a sea change difference in my life. After only 8 days (1 pill/day), the diarrhea and gas were both dramatically reduced, and in the 10 days since (I've taken the probiotic for just 18 days), I'm essentially back to the intestinal behavior I had 5 years ago.
Question is, if you're looking for a probiotic, will this work for you? Maybe; maybe not. But based on my experience, I STRONGLY recommend giving this one a try.
156 people found this helpful
Michael Carnahan
5.0 out of 5 stars
Really Works!
April 17, 2018
Format: Health and BeautyVerified Purchase
Didn't have a lot of hope when I bought this. My chronic constipation has been a way of life for too long. But a couple weeks into it, I now have been having normal bathroom trips and feel great. I will definitely keep buying and using it. Definitely worth the money!
86 people found this helpful
Michelle
5.0 out of 5 starsBest thing for IBS-C!
May 2, 2018
Format: Health and BeautyVerified Purchase
I have IBS with constipation and this is the best thing I've found so far that helps.
31 people found this helpful
A customer
5.0 out of 5 starsjust told me to suck it up and get some
December 11, 2017
Verified Purchase
where do i start?? i am a no medicine taking a** but after some severe stomach problems i did start taking these on the advice of a physician. now let me say, he did not order these by name..just told me to suck it up and get some..my local pharmacist is who actually recommended this particular brand.
with that said…i took these for a week back in march of this year and after experiencing extreme bloating (in the meds defense i was already having LOTS of problems) i stopped taking them. it took all of 5 seconds to realize that i was already feeling better overall despite the bloating so back to taking them i went..it is now december and i have not missed one single dose. i still have the original problem..it has not made that go away but then we (the dr. and i) did not exactly expect it too either.
what it has done is make me feel better overall day to day and has most unexpectedly caused my hair to start growing again. my hair was falling out by the handfuls. running my fingers through it would break it without a sound and it had gotten so thin you could literally see my scalp through the hair.
without a doubt, i had a receding hairline that would rival any man. within two months i started to see new growth but truthfully at first i chalked it up to hairs i broke by pushing my glasses on top of my head (i am bad to do that). after just another month and it was plainly obvious that was not the case.
my hair now has so much new growth that i look like alfalfa off the little rascals (lol), it's sooo much more shiny and healthy looking and if one breaks, i feel that junk now!! don't get me wrong, i'm not saying everyone else would have these results but i'm not saying that it's a fluke either..all i can tell you is what it's done for me. i am a believer and i will probably literally cry if these are ever taken off the market. lol!
23 people found this helpful
Southwind
5.0 out of 5 stars
THRILLING DAILY RELIEF WITHOUT A LAXATIVE!!!
February 5, 2017
Format: Health and BeautyVerified Purchase
FINALLY – something that REALLY works for me and my chronic constipation!!! I have suffered bouts of constipation my entire life. As I have aged, it has increased.
I have tried everything – prunes (blech!), psyllium husk, heads of lettuce and other high fiber foods, LOTS of water,massage, and fiber supplements. Some of these have helped a little, with the unpleasant side effect of cramping, bloating and BAD gas. But nothing has worked on a continuous basis (meaning a nice BM every day). I try to maintain a healthy lifestyle; vigorous daily exercise, not overweight, my doctor refers to me as her "star patient".
I was looking for another possible fiber supplement on Amazon and saw this. I have never taken a probiotic before so I decided to try this as another "last chance" option. It took a couple of days before I got results, and just as I was about to give up on this – (it takes time to balance things in the gut, apparently) I was very pleasantly surprised after dinner, and again the following morning. The first couple of days, I went several times a day. No cramping, no loose stools, no gas, no bloating.
I have been taking these for 10 days now and I am thrilled! THRILLED!!! If you've not been plagued with constipation, you'll think I'm overreacting. But, if you are like ME and searching for relief that REALLY works – well, helps your body to work the way it is supposed to – please do yourself a favor and try this!!! I am NOT being paid to review this product – buy ANY probiotic and see if it doesn't help you too!
63 people found this helpful
A Customer
5.0 out of 5 starsStay
healthy!
April 25, 2017
Format: Health and BeautyVerified Purchase
I have actually been using this product for years. I have taken it to stop what some doctors called irritable bowl syndrome, everything gave me severe cramping along with diarrhea. Not any more!!! Another doctor recommended it because as an elementary school teacher I would get ill, needing a prescription, 4 or 5 times a year.
Now I get just a cold about once a year, but need a prescription once every 2 to 3 years. It is my stay healthy pill, and I panic if I forget to take it for even one day. I just take one a day, and I would recommend it to anyone with diarrhea, constipation, or chronic illness.
49 people found this helpful
Judy MP
5.0 out of 5 starsFive Stars
February 21, 2018
Format: Health and BeautyVerified Purchase
I've tried everything for my IBS-D and after 28 years of suffering…this was the cure! TRY IT!!!
18 people found this helpful
Barbara C. Chen
5.0 out of 5 starsDoctor's Suggestion
June 1, 2018
Format: Health and BeautyVerified Purchase
I ordered this was per my doctor's suggestion. He said, "this item has three Probiotic at a reasonable price. There is no need to buy others with more Probiotic, but at much higher price".
8 people found this helpful
Binnie
5.0 out of 5 starsIt works
June 14, 2018
Format: Health and BeautyVerified Purchase
Since I've been taking this daily, I've been regular
9 people found this helpful
======================
Our#2 Pick: Enhanced Super Digestive Enzymes With Probiotics
Enhanced Super Digestive Enzymes With Probiotics
Promotes optimal digestion & GI balance
60 vegetarian capsules
DESCRIPTION
Enhanced Super Digestive Enzymes With Probiotics
60 vegetarian capsules
Item Catalog Number: 02022
Digestive enzymes are essential to the body's absorption and optimal utilization of food and all its nutrients.1,2
Normal aging can inhibit the production of digestive enzymes,3,4 resulting in a bloated feeling and other discomforts after eating a large meal.
Enhanced Super Digestive Enzymes provides specific enzymes required to support the natural reactions that break down food—demonstrated to optimize digestion and nutrient absorption.5-8 Here is the broad array of enzymes contained in this formula:
Proteases to help break down proteins,
Amylase to break down starch and short sugar chains called oligosaccharides,
Lipase to break down fats,
Cellulase to break down the indigestible polysaccharide in dietary cellulose and
Lactase to break down lactose.
Enhanced Super Digestive Enzymes with Probiotics provides the same enzymes that are in Enhanced Super Digestive Enzymes—but with the added benefits of the probiotic B. coagulans.
This probiotic creates a natural protective shield that resists digestion in the stomach allowing it to fully colonize in the intestines.9 Probiotics such as B. coagulans support digestive health and suppress less beneficial bacteria. These demonstrated to improve digestive comfort.9-10
These statements have not been evaluated by the Food and Drug Administration.
These products are not intended to diagnose, treat, cure, or prevent any disease.
SUPPLEMENT FACTS
Supplement Facts
Serving Size 1 Vegetarian Capsule
Amount Per Serving
Vegetarian Digestive Enzyme Blend (supplying) 208 mg
Protease SP (A. oryzae, B. subtilis) 25,000 FCC (HUT)
Bromelain (A. comosus) 800,000 FCC (PU)
Amylase (A. oryzae) 10,000 FCC (DU)
Lactase (A. oryzae) 2,000 FCC (ALU)
Cellulase (T. longibrachiatum) 2,000 FCC (CU)
Lipase (C. rugosa) 7,500 FCC (FIP)
Lactospore® Bacillus coagulans MTCC5856 1 Billion CFU†
Other ingredients: microcrystalline cellulose, maltodextrin, delayed release capsule (hypromellose, purified water, gellan gum), medium chain triglycerides.
Contains milk, soybeans, wheat.
Non-GMO
†Colony forming units at time of manufacture.
Dosage and Use
Take one (1) capsule one to two times daily prior to the heaviest meals, or as recommended by a healthcare practitioner.
You Can Get It HERE 
========================
Our # 3 pick: VSL#3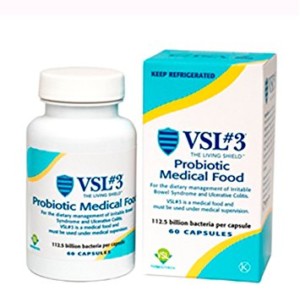 This is one of the more well-known probiotic labels, highly regarded in the medical community.
In Europe it is now called a "poly-biotic" due to new regulations. It's also known as Vivomixx, at least in Australia and New Zealand.
VSL#3 was designed for patients with IBS, ulcerative colitis or an ileal pouch.
It's a high dose, high potency probiotic with multiple strains including (16, 18):
Lactobacillus acidophilus
Lactobacillus plantarum
Lactobacillus casei
Lactobacillus delbrueckii subsp. Bulgaricus
Bifidobacterium infantis
Bifidobacterium longum
Bifidobacterium breve
Streptococcus salivarius subsp. thermophilus.
VSL#3 is well-studied and was used in many clinical trials cited in this article. It has a strong and consistent track record for treating IBS symptoms in adults and children.
You Can Get It HERE 
They also have a children's variety available.
Our # 4 Pick: Symprove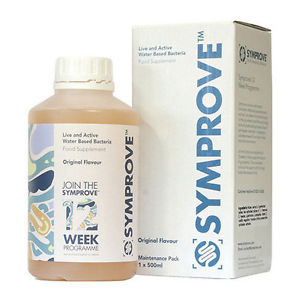 Symprove is a water-based probiotic mixture that contains:
Lactobacillus rhamnosus
Lactobacillus plantarum
Lactobacillus acidophilus
Enterococcus faecium.
A healthy gut contains a balance of each of these, but it's likely an IBS gut does not.
The manufacturers claim it works better than other brands, and they tested Symprove against 7 other probiotic products in a laboratory experiment designed to mimic the environment the probiotic would experience in the body (19).
Based on these data it is superior because the bacteria actually survive all the way to the gut, where they can then grow and make a difference.
Data from the study that show which products survived best in stomach acid over 180 minutes. Image source.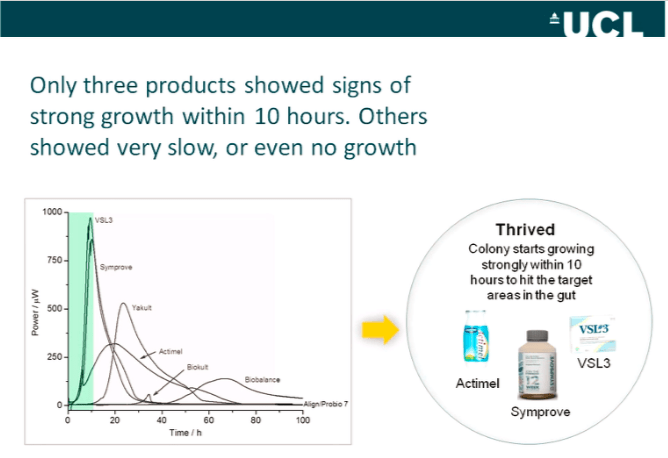 Data from the study that show which products contained bacteria that grew and thrived after exposure to stomach acid. Image source. 
For the record, VSL#3 was tested in this study and fared extremely well alongside Symprove. The findings are very interesting, but keep in mind this was done in a laboratory and not actually measured inside a human or animal.
There is also one published 12-week clinical trial of Symprove in which 152 IBS patients completed the study.
Those taking the probiotic experienced a significantly greater reduction in symptom severity compared with the placebo group. This became very evident after the 4-week mark .
Average change in IBS symptom score over a 12 week period between Symprove (active) and placebo.
Four weeks after discontinuing treatment, the benefits largely disappeared. This suggests patients may requires ongoing treatment with Symprove.
For the record, Symprove is the most expensive of the three products listed in this article.
You Can Get It HERE 
==============================
# 5 Pick: Align
This product is claimed to be the number 1 gastroenterologist recommended live culture in the US.
It's called Alflorex in the UK and Align in the US and Australia (I'll just refer to it as Alflorex here). Unlike VSL#3 and Symprove, Alflorex is a single-species probiotic.
That is, it only contains Bifidobacterium infantis 35624 and nothing else. This is trademarked as Bifantis and was one of the top rated probiotics in the Yale University workshop mentioned above.
Notably it's also the most affordable of the three products listed.
As you'd expect there is a lot of research showing Alflorex has beneficial effects on gut health and bacteria, particularly in IBS patients (21, 22, 23).
Additionally, one of the latest probiotic review studies concluded that single species probiotics are most effective for improving overall IBS symptoms (24).
On the other hand, a very recent meta-analysis claimed Bifidobacterium infantis 35624 was largely ineffective for treating IBS. However, the authors appear to have mistakenly compared products with different Bifidobacterium species (25).
As a result, a formal comment on this paper has recently been submitted that disputes those findings (26).
Note that Align was one of the eight products tested in the Symprove study mentioned above. They found it did not survive exposure to stomach acid and as a result did not grow to significant numbers in the gut.
This observation is clearly at odds with previous data from clinical trials, as well as the opinions of many researchers and gastrointestinal doctors. It's likely their findings don't paint the whole picture.
Honestly, I'm not quite sure what to make of it all but Alflorex is certainly worth a try if you have IBS.
It's also available as a children's drink and children's straw, and appears safe for infants (27).
You Can Get It HERE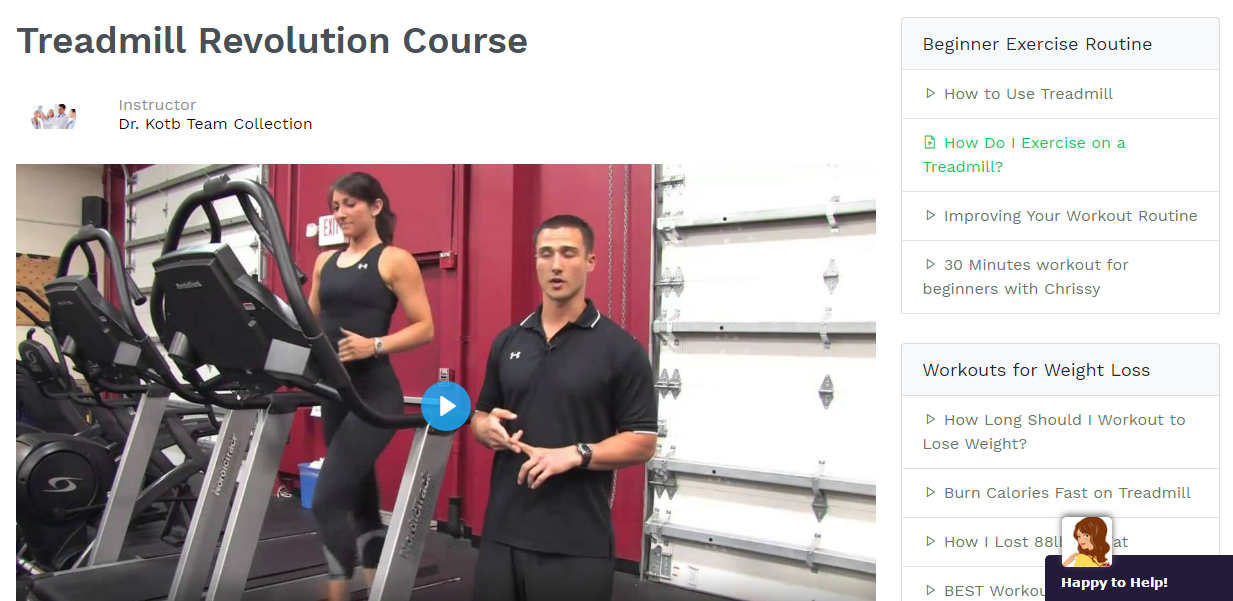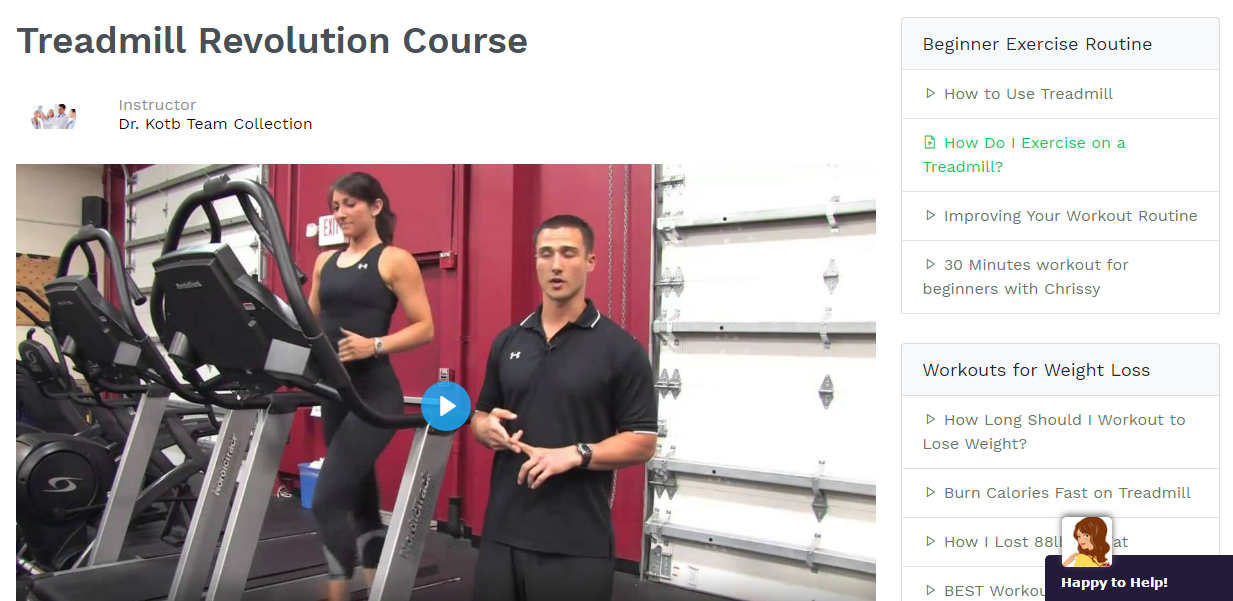 Recommended by Dr. kotb and his team
Why Trust Us?
dr kotb is a reputable Medical author and A Caring Physician Who introduces A Bold Approach To better Women Health | Clean Eating, Weight Loss |Fitness Workouts for Beginners | femme Diet |Skin and Hair Beauty Goals
He Has more than 80 books on AMAZON ==> you can check his Amazon author page here ===> 
HERE 
Dr kotb Team has been reviewing health, Fitness, and Beauty topics since 2010.
Connect with Us On Pinterest
Email: dr.kotb@Neverseenbefore.co.uk
Dr. Kotb Website Customer Testimonials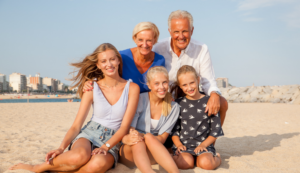 "An excellent Website with a wide selection, great prices, and considerate customer service staff. I recommend them to all my friends."

– Mark A.

"Very reliable and service oriented. A fantastic source for vitamins, healthcare, and nutritional items. Great service and follow-thru. Strong recommendation!!"

– Stephanie P.

"My shopping experience with Dr. Kotb Website has been remarkable. I prefer it over all the other internet vitamin shops. They have an outstandingly wide selection of name brand health and beauty aids. For me, its a one-stop store. We plan to continue our business relationship with Dr. Kotb Website and am sure others will find the same joy. Thank you."

– Sheila C.

"My favorite place to buy all things natural! You won't find better prices, and shipping is speedy. I highly recommend Dr. Kotb Website

– Andrea S.

"I absolutely love Dr. Kotb Website! I purchase almost all of my organic products from them. The prices are better than I have found in any store. They are also better than anywhere I have found online, and believe me, I have scoured the internet for the best prices. They have good customer service. The prices are amazing! The selection is pretty impressive, the bigger the better! I love Dr. Kotb Website! Keep up the good work!"

– Rebecca F.

"A great online shopping experiences every time I order with Dr. Kotb Website. My order is shipped quickly, at a reasonable flat shipping rate, in addition, they carry everything I like to order, so no more ordering from 4 or 5 other sites and paying their extreme shipping rates. Customer Service is fantastic!"

– Terri K.

"A Wonderful selection of high-quality products. Customer service is great. Very quick, very convenient and very affordable. My order is always correct and any back orders always arrive soon after my regular order. It is very seldom that they do not have something I am after In which case it is usually something that one Website specializes only in. I love shopping with Dr. Kotb Website. I love that the order comes straight to my door. As I said earlier, the selection and prices are most definitely the best anywhere online! I have most of my adult children and their friends now shopping with Dr. Kotb Website."

– Tina A.

Dr. Kotb Website is simply the best! I have tried many vitamin merchants on the net but Dr. Kotb Website beats them all because they have such a wide selection and quick processing times. I usually order over $100 and get the free shipping, and just order all I need for a few months because they just have it all! It was easy to add a couple of things even though I had already placed the order and it was still sent in a timely manner. Customer service is friendly and helpful. They are still the best by far! I love Dr. Kotb Website! My luck I found them on the net!"

– Linda S.

"The best thing I can say about Dr. Kotb Website is that I didn't need to say anything. Everything was done as they said it would be without an issue. It shipped when they said it would ship, they had reasonable shipping options, they alerted me when it shipped."

– James B.

"The best selection at the best price. Quick shipping and everything is packaged so nothing breaks or gets damaged. Dr. Kotb Website is the only website I shop for my supplements, vitamins herbs and homeopathic products."

– Jennifer E.

"The best place to buy supplements on the internet hands down!"

– James L.

"They can't be beaten. Seriously. Try them out, you won't be disappointed!"

– Fred W.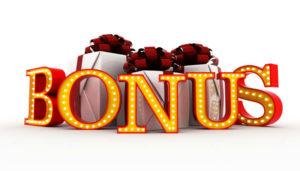 All These Bonuses are free From dr kotb Team if you Take Action
Before the timer Hits Zero