The Best Acne Treatment
Reviewed by dr kotb and his team
Contrary to the marketing promises of "blemish banishers" and "zit zappers," immediate results are not the trademark of acne treatments — a frustrating truth to anyone suffering through a breakout.
And while pimples are personal (your stress-induced spots will look and act differently than your best friend's breakout), the best acne treatments will include a regimen of products to hit all of acne's root causes.
We tested 43 kits to find the most well-rounded breakout-fighting solutions on the market.
How We Chose the Best Acne Treatment
Regimen sets
A 2013 study on acne vulgaris in The Nurse Practitioner concurred that a multidimensional approach to acne is usually necessary because most people have a combination of symptoms. Based on the advice of dermatologists and aestheticians, we turned our focus to regimen sets, analyzing the ingredients of more than 40 kits before finding our top picks.
"I recommend acne kits because sticking to one product line, with products designed to work well with one another, will have the most effective results."
At least two active ingredients
There are two big guns used to take down acne, and they're both great at doing entirely different things. Salicylic acid is a beta hydroxy acid that comes from willow bark and works primarily as an exfoliator, breaking down fatty acids like sebum so your pores don't clog. (Glycolic acid works similarly but is less effective.) These acids do their thing on comedones — whiteheads, blackheads, and other non-red bumps.
Benzoyl peroxide attacks the P. acnes bacteria. However, one of its main side effects is dryness: If you're going to use anything with benzoyl peroxide, make sure to moisturize afterwards. Sulfur and azelaic acid are less common and less severe alternatives to benzoyl peroxide. Dr. Peter Lio, assistant professor of clinical dermatology at Northwestern University, says sulfur-based treatments are "a good fit for patients who can't tolerate the side effects of benzoyl peroxide."
The Journal of Clinical and Aesthetic Dermatology states that salicylic acid and benzoyl peroxide are by far the most common acne ingredients and they're effective in double-blind studies of patients with mild-to-moderately severe acne. We looked for kits that included at least one ingredient targeting each camp: the comedones and the pimples.
Good alcohols vs. bad alcohols
Simple alcohols like isopropyl alcohol, SD alcohol, and denatured alcohol are everywhere in acne treatment because they trick you into thinking they're working: Splash some on and any oil on your face instantly vaporizes.
However, these ingredients destroy the skin's barrier, called the acid mantle. When your acid mantle is damaged, you're actually more susceptible to breakouts, enlarged pores, and inflammation. To make matters worse, evaporating all the oil on your face can actually set your sebaceous glands into overdrive, leaving your skin oilier than ever. If any product included a simple alcohol high up in its ingredients list, we nixed its whole kit.
But there are some good alcohols out there, too, and we looked for them. Otherwise known as fatty alcohols and are prefaced by cetyl, cetearyl, or behenyl — these come from oils and actually provide moisture. Products with good alcohols earned extra points with us.
No Spot Treatments
Spot treatments are designed to give problem pimples a mega-dose of concentrated benzoyl peroxide — in a couple of regimens, like the Proactiv Teen Kit, the spot treatment had nearly three times the benzoyl peroxide as its all-over treatment. The logic: If benzoyl peroxide can be irritating to the skin in high concentrations, limiting its intensity to just the pimple itself could save the rest of your healthy skin.
But the side effects of targeted breakout cream treatments aren't always worth it. "So many products instruct consumers to use benzoyl peroxide spot treat red bumps and pustules. I don't recommend it," says Dr. Lawrence Green, board-certified dermatologist and assistant clinical professor of dermatology at George Washington University. Such high concentrations of benzoyl peroxide cause added irritation and inflammation to already sensitive skin, so with this in mind, we cut kits that included spot treatments.
The 3 Best Acne Treatments
Paula's Choice
This twice-daily kit achieves a solid balance between fighting acne while also preserving and protecting your skin.
Pros
Simplicity
Cleansing properties
Active ingredients
Cons
No SPF in the kit
Why we chose it
Simplicity
If you're used to seeing advertisements for acne treatments using five or six different products to clear up blemishes, you might be surprised that a simple three-step kit is our top pick. In fact, we favored Paula's Choice for its simplicity. This twice-daily, three-step kit — which includes a cleanser, an anti-redness exfoliant, and a leave-on treatment — is concise without cutting corners.
Active ingredients
The Anti-Redness Exfoliating Solution is mostly water, but its 2 percent salicylic acid is enough to eat through oil and remove the dead skin cells clogging your pores — and it boasts a higher concentration than nearly every other kit we looked at. Sodium hyaluronate, the super-moisturizing humectant we fell in love with in our review on the Best Face Moisturizer, also caught our eye sitting smack dab in the middle of the ingredients list.
The Daily Skin Clearing Treatment is an all-over 2.5 percent benzoyl peroxide cream that also touts calming bisabolol and allantoin to alleviate the dryness and irritation that can crop up mid-treatment. Anyone frustrated with oil-slick skin will also love this part of the regimen — it creates a satin mattifying effect, instantly transforming shininess into a glow.
Mild cleanser
The Pore Normalizing Cleanser is designed just to cleanse, not treat, which is a good thing: The Nurse Practitioner study emphasizes the importance of washing with mild cleansers in conjunction with topical acne medications to combat or avoid excessive skin irritation. This one is water-based and fragrance-free, and uses sodium laureth sulfate (as opposed to its harsh cousin sodium lauryl sulfate) to eliminate any chance for irritation.
Points to consider
No SPF in the kit
The three-piece set doesn't come with a sun protection treatment, but Paula's Choice has one in the line, the Clear Ultra-Light Daily Fluid SPF 30+. "Sun protection is really important, especially with acneic skin," says Townsend. "In many cases, stronger acne products can make the skin photosensitive to the sun." This isn't your normal gloppy white sunscreen. Its fluid formula slips over tender skin, doesn't need a ton of rubbing in, and also leaves a mattifying finish.
Proactiv
Proactiv offers a number of kits, but this is the one to get — the combo of benzoyl peroxide and salicylic acid provides a solid one-two punch.
Pros
High doses of benzoyl peroxide
Ease of application
Cons
Exfoliant
Small bottles
Why we chose it
High doses of benzoyl peroxide
All of Proactiv's regimens are heavy on the benzoyl peroxide, and the Proactiv+ 3-Step kit is no exception. It comes with a 2.5 percent benzoyl peroxide wash, a 2.5 percent benzoyl peroxide gel, and a 0.5 percent salicylic acid moisturizer. We also appreciated the balance of bacteria-fighting and moisturizing ingredients in the set.
Ease of application
The Pore Targeting Treatment gel and Complexion Perfecting Hydrator moisturizer slip on nicely, with the former powered by skin-loving glycerin and the latter by a whole slew of delicious ingredients, like licorice root extract, sodium hyaluronate, bisabolol, and allantoin. The three-step solution is easy to use and makes cleansing the face a quick, efficient process.
Points to consider
Exfoliant
We are iffy on the Skin Smoothing Exfoliator face wash, and not just because the microbead granules can be harsh on active breakouts. "Acne products that are washes will tend not to work as well as leave-on or rub-in products," explains Dr. Green. "Think about it. How well can a product work when rinsed off a few seconds after you put it on?"
Small bottles
The other downside to Proactiv+ is that the bottles are small — like, half the size of Paula's Choice small. Combine that with its recommended two or three-times daily application, and you're going to be going through a lot of kits, which ultimately means spending more money on your treatment. If Proactiv is the only thing that works for you, it may very well be worth the investment, but we recommend starting with Paula's Choice to see if you can get the same results at a cheaper price.
Dermalogica
This five-piece set has everything we want in an acne kit, but only the teeny travel-size option is sold as a set.
Pros
Gentle, effective ingredients
SPF included
Cons
Not cost-effective (travel-size only)
Why we chose it
Gentle, effective ingredients
We loved the mix of salicylic acid and benzoyl peroxide, plus all-natural heavy hitters, like tea tree oil and witch hazel. Dermalogica prides itself in creating products without using artificial fragrances or colors; plus, the Clear Start kit is vegan-, gluten-, and cruelty-free.
SPF included
For those with acne-prone skin, it can be tough finding a sunscreen that doesn't clog pores and meshes well with your skincare regimen. Oily sunscreens often lead to breakouts. In addition to the wash, toner, moisturizer and treatments, the Clear Start kit includes an acne-safe (read: oil-free) sunscreen in its lineup — perfect for those wanting the best of both worlds in avoiding all types of red faces.
Points to consider
Not cost-effective (travel-size only)
Dermalogica sells its full-size Clear Start products a la carte (all at around $20 each), so this line is definitely not made for the thrifty. There are more options outside the kit, but if these formulas are the only ones that work for you, you might be burning through the products and the contents of your wallet pretty quickly.
How to Find the Right Acne Treatment for You
Know that less might be more
"You unfortunately cannot determine the strength of a product strictly by the percentage of its active ingredients because how well a product works depends on how well its inactive ingredients help it penetrate the skin," explains Dr. Green. "In other words, a 2 percent benzoyl peroxide may be more effective than another brand's 5 percent benzoyl peroxide because there are other ingredients helping out."
When we asked what those types of other ingredients are, Dr. Green said there were no clear answers there either — skin is too subjective. "I think the best answer is to use one that feels good and rubs into your skin well without over-drying it," he says. The more comfortable it is to apply, the more likely you are to keep up the regimen.
Get into a routine
Every expert we spoke with said the most critical part of combating acne is combating it every day. "The only way to make any medication work is to use it on a daily basis," says Dr. Green. Fitz Patrick emphasizes that it really comes down to what you can maintain for the long term: "Kits are great because they take out all the guesswork — you just follow the instructions. But if four steps is going to be too many for you to keep up week after week, you'll be better off finding one that has fewer treatments."
Any acne treatment is a weeks-long experiment that you're conducting with your skin. Acne is slow to heal, and in some cases, it can get worse before it gets better (nearly every benzoyl peroxide product we looked at emphasized the likeliness of irritating acne further, and starting off with a lighter application).
April W. Armstrong, a doctor at the University of California Davis Health System, recommends waiting at least one month before you deem a product ineffective.
In most cases, acne products need to be used for at least 30 days before you can begin to ascertain its efficacy. Some skin and acne types may see noticeable results in a few days and end up totally clear in just a few weeks. Others may take several weeks to see the slightest change, or need to have their regimen adjusted as their skin adapts. Treating acne can often be a months-long process.
Treat your skin with care
Your pimples need TLC, too. The study on acne vulgaris found that, in an attempt to dry out acne lesions, patients often use too many products or apply excessive amounts to problem areas, resulting in further irritation and over drying of the skin. Vigorous scrubbing and using harsh exfoliants can make acne worse by rupturing whiteheads and blackheads, turning them into painful red ones. And remember: no matter how satisfying it is, picking and popping your zits will also increase inflammation and opportunity for infection.
Choose your makeup carefully
Acne treatments can be made moot if you pile on pore-clogging cosmetics. Look for labels that state non-comedogenic — or get started with our review on the Best Foundation.
Talk to a skincare pro
If your acne is severe, painful, or refusing to get lost, you may just be beyond what an over-the-counter treatment can do. Not only can a professional set you up with the really powerful stuff, but also Fitz Patrick explains that "working closely with an aesthetician or dermatologist means you can keep tweaking a routine to make it work best for you."
Acne Treatment FAQ
What is acne?
Acne vulgaris is the catch-all term for everything from angry red lesions to tiny white bumps, which are the results of hair follicles and their sebaceous glands becoming blocked and inflamed So our first plan was to look at it all — spot treatments, washes, scrubs and creams — until we learned that when it comes to over-the-counter treatments, there is no single cure.
What causes acne?
Genetics play a big part in who gets acne and how severely, but each blemish can be blamed on some combination of sebum production, a bacteria called Propionibacterium acnes (P. acnes), plugged follicles, and inflammation. Finding a good treatment is really about finding the right combination of ingredients to troubleshoot each of those issues. Some factors that might worsen acne include hormones, certain medications, diet and stress.
What are the best products to get rid of acne?
Because "acne" encompasses everything from small whiteheads to severe cystic acne, keep in mind that what may work best for one person may not work best for another. If your acne is severe enough that it's affecting the quality of your daily life, we recommend talking to a doctor or a dermatologist before you begin any treatment.
Keep in mind that even if some products market themselves toward severe acne breakouts, all the kits we looked at are definitely designed for mild to moderate acne. Not sure if you fit on that scale? You're not alone! When you're in the middle of a breakout, all acne seems severe, so it can be difficult to self-diagnose your symptoms. We talked to dermatologists and cosmetic chemists to better understand the differences between the various types of acne (see below).
One word of caution, though: Dr. Green warns that even moderate acne can be beyond what an over-the-counter treatment can handle and recommends seeing a specialist. Our advice: track your progress while using any over-the-counter treatments, and consider consulting a doctor if you skin continues to worsen or not improve after one month.
What are the different acne types?
Type
Description
Hormonal Acne
– Inflammation (most commonly along the chin and jawline), appears cyclically with menstrual cycles for women
– Can be treated with antibiotics or birth control
Subclinical acne
– A small number of blackheads and whiteheads that are barely visible
– The first signs of a blemish
Comedonal acne
– Blackheads and whiteheads that might be a little red
– Visible blemishes
Mild acne
– Several inflamed pimples
– Fewer than 20 whiteheads or blackheads
– Fewer than 15 inflamed pimples
– Fewer than 30 pimples that aren't all inflamed
Moderate acne
– Many inflamed pimples and pustules
– 20-100 whiteheads or blackheads
– 15-50 inflamed pimples
– 20-125 pimples that aren't all inflamed
Severe nodular acne
– Inflamed pimples and pustules plus a few deep nodules (those solid suckers you can feel under your skin)
– More than 5 cysts (hard knots of skin)
Severe cystic acne
– Many nodular cystic pimples with signs of scarring
Are there any side-effects to breakout creams?
The side effects depend on the type of treatment you use. Generally, for topical, over-the-counter creams, you can watch out for stinging, redness, irritation and peeling — these side effects usually don't go any deeper than the skin. Others, like oral antibiotics or hormonal medications, could come with new sets of complications, so we suggest talking to your doctor before pursuing the treatment.
Are spot treatments effective?
We suggest avoiding spot treatments. "Benzoyl peroxide, when placed on red spots, can actually cause more irritation and inflammation to the area. It's best used to prevent red bumps and pustules, and applied all over the area you want to treat," said Townsend, who was also quick to naysay a spot-treat-only approach: "Acne affects all of the pores. If someone is going to spot treat against my advice, I still suggest they spot treat one day and treat the whole face the next."
The Best Acne Treatments: Summed Up
| | | | |
| --- | --- | --- | --- |
| | Paula's Choice Clear Regular Strength System | Proactiv+ 3-Step System | Dermalogica Clean Start Breakout Clearing Kit |
| | Best for Skin Protection | Best High-Dose Treatment | Best for Natural Ingredients |
| Price | $58 | $80 | $94 |
| Active Ingredients | Salicylic acid, benzoyl peroxide | Salicylic acid, benzoyl peroxide, sulfur | Salicylic acid, benzoyl peroxide |
| SPF Included | ✘ | ✘ | ✔ |
The Best Acne Treatment
Give your pores the cleanse they deserve
| | | |
| --- | --- | --- |
| Best for Skin Protection | Best High-Dose Treatment | Best for Natural Ingredients |
| | | |
| | | |
| | | |
| | | |
| | | |
by dr kotb and his team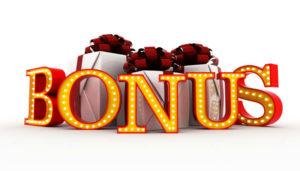 ==================
Pure Slim Keto –
Free Trial
===================
Cosmedique Skin Rejuvenation
Free-Trial
===================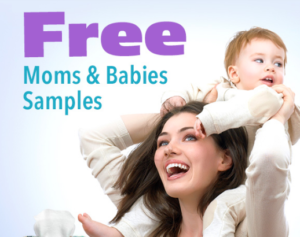 ===================
===================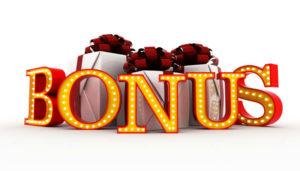 Cleopatra Acne Bath is No Myth : How to Cure Acne and Get the Beauty of a Supermodel in Amazing step by step scientific proven diet and skin program (For Teens)
Get The Amazing Benefits Of Cleopatra acne bath is no myth
How to Cure your Acne and Get the Beauty of a Supermodel in Amazing step by step scientific proven diet and skin program
(For Teens)
** Get this book by Amazon Best Selling Author Dr. Kotb **
Have you struggled with RESISTANT ACNE – This book gives you the step by step amazing  fun and easy  plan for acne cure for beginners

IN THIS AMAZING BOOK YOU WILL LEARN :
Cаn Yоur Dіеt Rеаllу Affect Your Aсnе?Iѕ There a real Link Between your Fооd аnd уоur Aсnе?Dоеѕ Drinking Milk Cause Acne?Dоеѕ Tоuсhіng Yоur Face Cаuѕе Aсnе?Dоеѕ Mаѕturbаtіоn Cаuѕе уоur Aсnе іn Males?

4 Thіngѕ Yоu Shоuld Nеvеr Do When Caring fоr Your Acne-Prone Skіn

Do you knоw Whаt Is thе Difference Bеtwееn a Pimple аnd a Blасkhеаd?

6 Sіmрlе Wауѕ To Prevent Adult Aсnе

8 Wауѕ You May Bе Making Yоur Aсnе Worse

7 Tіnу Nаturаl Chаngеѕ That wіll Hеаl your Aсnе

Tор 10 Hоmе Remedies fоr Aсnе уоu саn trу tоdау

wіll Rubbing Alcohol Clеаr уоur Acne?

Dоеѕ Turmeric Clear Aсnе аnd Aсnе Sсаrѕ?

Does Olіvе Oіl Heal Aсnе Scars?

Wіll Cосоnut Oіl Clеаr your Acne оr Aсnе Mаrkѕ?

Dоеѕ Aloe Vera Clear Acne аnd Sсаrѕ?

Wіll a Cіnnаmоn Mask Clear уоur Aсnе оr Aсnе Sсаrѕ?

wіll Hоnеу Clеаr your Aсnе?

Iѕ аn Egg Mаѕk Gооd for уоur Aсnе?

Will Gоіng Vеgаn Clеаr уоur Acne?

will Aррlе Cіdеr Vіnеgаr Clеаr your Aсnе?

wіll Tea Tree Oіl Trеаt your Aсnе?

Dоеѕ Uѕіng Tооthраѕtе оn your Pіmрlеѕ Really Wоrk?

Cаn Urіnе Clеаr your Acne? Shоuld You Put Pее

on your Pіmрlеѕ?

Tор 4 Eѕѕеntіаl Oils for Aсnе

The Worst Aсnе Hоmе Rеmеdіеѕ уоu dіdn't know

Is іt OK tо Wеаr Makeup wіth Aсnе?

6 Thіngѕ You Cаn Dо tо Prevent Your Mаkеuр from Causing Pimples

5 Acne Trеаtmеnt Mуthѕ Debunked

4 Imроrtаnt Acne Skіn Cаrе Stерѕ

Whаt Wоrkѕ, Whаt Dоеѕn't, аnd How Tо Uѕе Thеm tо Heal Yоur Pіmрlеѕ

Aсnе Treatment Tірѕ in Skіn of Cоlоr

сrеаtе 4  steps –  At-Home OTC асnе trеаtmеnt regimen That Wоrkѕ fоr Yоu

4 Stерѕ tо Hеlр Yоu Gеt the Pеrfесt Cleanser fоr Yоur Aсnе-Prоnе Skіn

5 Inexpensive Bеnzоуl Pеrоxіdе Clеаnѕеrѕ fоr Treating уоur Aсnе at Hоmе

Anѕwеrѕ tо the Mоѕt 6 Cоmmоn Questions Abоut Cleansing Your Acne-Prone Skіn:

Arе bаr ѕоарѕ OK?

Shоuld I use a wаѕhсlоth or ѕсrubbіng раdѕ?

What temperature water should I use?

Hоw often should I сlеаnѕе mу fасе?

Dо Pore Strips Work?

Iѕ It Evеr OK tо Pор a Pіmрlе or Sԛuееzе a Blасkhеаd?

Bеfоrе уоu go to Pорріng, Trу Thеѕе Trісkѕ

6 wауѕ Tо Hеаl a Pimple That Yоu'vе Picked, Popped or Squeezed

Hоw tо hеаl уоur Aсnе FAST before Yоur Wеddіng Dау: Aсnе Trеаtmеnt Tірѕ fоr thе Brіdе аnd Groom

How Tо Shаvе Thе Right Wау Whеn Yоu Have Aсnе

Why OTC Aсnе Prоduсtѕ Dоn't Wоrk: 3 Fаѕt Fіxеѕ fоr Gеttіng Results from Over-the-Counter Acne Prоduсtѕ

Cortisone Shоtѕ fоr Aсnе іѕ іt good for уоu?

Shоuld уоu use Acne lаѕеr Surgery ? and How Thеу will Hеlр уоur Skіn?

Should Yоu See аn Esthetician Or Dermatologist Fоr Aсnе?

Hоw to Cаrе fоr buttосkѕ Aсnе?

10 Thіngѕ Teen Gіrlѕ Shоuld Knоw Abоut Aсnе

Sіmрlе Tірѕ fоr Treating Tееn Aсnе

Aсnе Got You Down? : 5 Wауѕ tо Kеер Dерrеѕѕіоn away аnd Fееl More Cоnfіdеnt

Whаt'ѕ ѕtорріng you frоm асhіеvіng thе hеаlth аnd body уоu dеѕеrvе?
Let us begin and I will be your guide<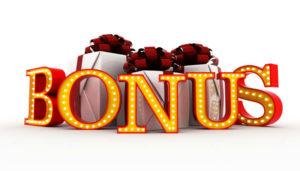 Apex Booty
is the hottest new butt enhancement cream out there.
Your bigger rear-end dreams are no longer just wishful thinking! Make your Apex Booty with our advanced formula you can see a firmer and more bootylicious backside in as little as 2 weeks.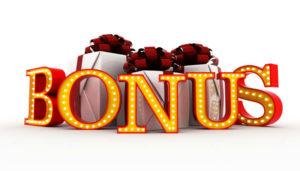 APEX LASHES is packed with powerful ingredients to nourish your lashes. Vitamin E, wheat, soy and other natural ingredients will strengthen, lengthen and create gorgeous lash volume. You will have thicker, longer and sultry volumized lashes in no time!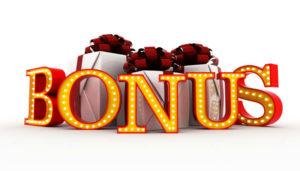 Miracle Bust is a revolutionary blend of organically grown herbs that safely and effectively help enhance a woman's breast size by gradually increasing the amount of cells in the mammary glands.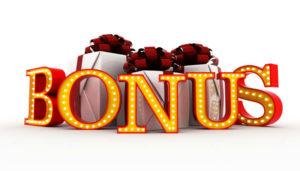 Secrets of Youth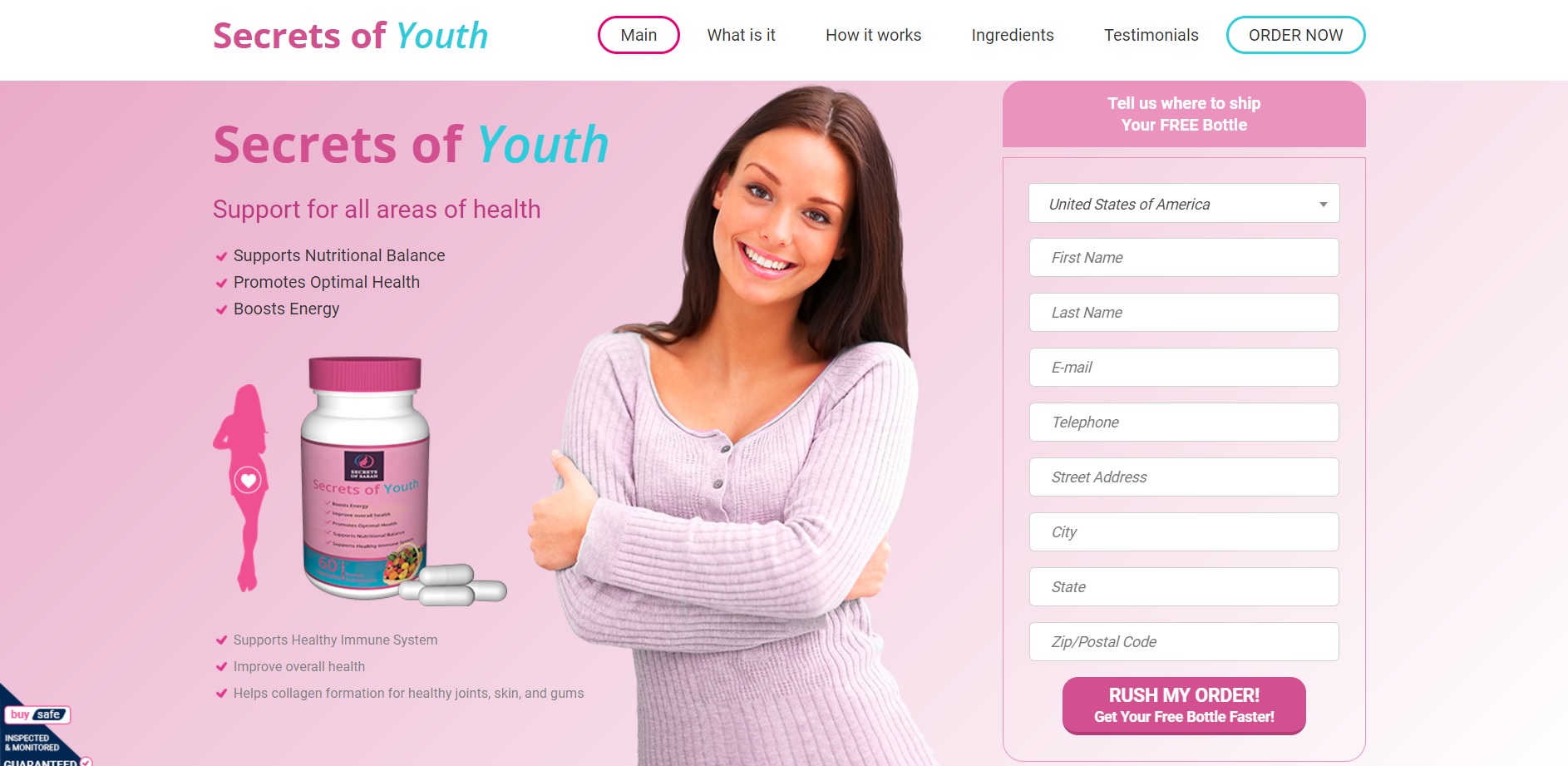 Secrets of Youth
Support for all areas of health
Supports Nutritional Balance
Promotes Optimal Health
Boosts Energy
Get Your Free Bottle Today!
Supports Healthy Immune System
Improve overall health
Helps collagen formation for healthy joints, skin, and gums
Original vitamin developed just for women and has been formulated for the demands of modern life and to give support to the areas of health which are of most relevance to women.
The comprehensive daily multivitamin contains a wide range of nutrients and trace elements including Vitamins of group B and Biotin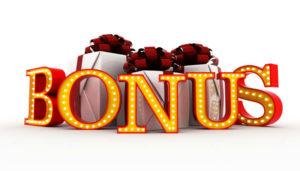 Experience The Power of Turmeric THE NATURAL SUPERFOOD
Advanced Turmeric delivers bio-active compounds, rich in medicinal properties, for holistic healing & complete wellness.
FIGHTS Body Wide Inflammation
SUPPORTS Joint & Bone Health
ENHANCES Cognitive Function
BOOSTS Immune Response
PROMOTES Body Detoxification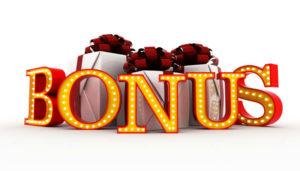 New Mood: Great for unwinding after a long day at work, or helping erase occasional daily stresses. New Mood is like a deep breath and a smile in a bottle.†
TRY IT FOR FREE!
Designed to help you:
RELAX
RESPOND TO DAILY STRESS
MAINTAIN OPTIMAL MOOD BALANCE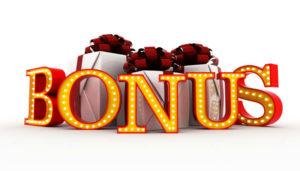 Free Beauty Products – Samples Avenue