Ready to Replace Your Face Cleanser? Shop Amazon's Most Popular Picks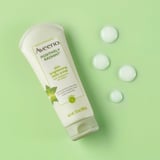 As an acne sufferer, I know that the key to having a good skin-care routine is all about using the right face wash. Throughout years of trials I've finally found the one that works for me, but if you're still looking for your match, a good place to start is by reading other people's reviews. You might find someone who has a similar skin type and issues as you, and seeing them talk about their experience can be a way to know what you're buying before it even arrives. To help you narrow in on some of the best options out there, I turned to Amazon.
The site is quickly becoming one of my favorite beauty destinations to shop because it carries so many of my favorite brands. To help you find the right cleanser, I did the hard work and scoured through its giant selection. Ahead, I curated a list of seven popular picks that customers love and always buy. They all one thing in common: they boast over (at least) 1,000 rave testimonials. Keep reading to check them all out and find the one your skin has been waiting for.