Take your workout recovery to the next level
Massage guns are taking the fitness gadget world by storm. These percussive therapy devices target sore muscles with rapid-fire pulses, aiming to provide the benefits of massage therapy from the comfort of your home.
Many massage gun users swear by the gadget's ability to help relax muscles, boost post-workout muscle recovery, and prevent delayed onset muscle soreness (DOMs) by increasing blood flow to the soft tissues and reducing lactic acid buildup.
[push_locker]
While researchers have yet to confirm the efficacy of massage guns specifically, studies do support the therapeutic capabilities of vibration therapy and massage, both of which are part of percussive therapy.
[/push_locker]
[push_locker]
1-Best Quiet: OPOVE M3 Pro Massage Gun
When searching for a massage gun, experts say noise control should be high on your priorities list—especially if you plan to use it around your neck and shoulders for stiffness and soreness.
"When you use a massage gun, noise is generated by the motor units, which is important to consider when you plan to use the device on muscles closer to the ears," said Latoya Julce, a fitness professional and registered nurse in New York City.
The OPOVE M3 Pro is one of the quietest massage guns on the market. Its 24-volt, high-torque brushless motor keeps noise between 35 and 55 decibels. Even on the highest of its three different speed settings, it's quieter than the lowest setting of most other massage guns.
Its battery life is also competitive, clocking in around three hours for one full charge. And at 2.5 pounds, it's a pretty lightweight option as well. Plus, it comes with a convenient carrying case so you don't have to worry about misplacing its various attachments.
"Be careful about relying on guns as your only recovery tool. You should also stretch, rest, get massages, and try cold and heat therapies to maintain flexibility and aid muscle recovery."—Latoya Julce, fitness professional and registered nurse in New York City
2-
Best Budget: Exerscribe Vybe Percussion Massage Gun
Yes, you can enjoy many of the benefits of higher-end massage guns for a fraction of the price. Weighing 2.5 pounds, the Vybe can handle up to 60 pounds of force before stalling (just like the Theragun G3PRO), providing both deep percussion and strong pressure.
You can choose from six different speed settings and feel confident that it can reach any muscle in need, thanks to its adjustable arm. It also comes with two swappable, rechargeable batteries, keeping it going for up to three hours.
This model from Exerscribe is the least expensive of the three they offer, but that doesn't make it an inferior choice. The only real sacrifice made here is in the noise department—it's a pretty loud device.
"I would recommend trying a few massage guns before buying one. And while it's tempting to use the gun for longer sessions, limit percussive therapy to one or two minutes per muscle targeted. Also, if you're prone to blood clots, you may want to check with your doctor before using a massage gun."—Cori Giuliani, ACE-certified trainer at OrangeTheory Fitness
3
Best Portable: Hyperice Hypervolt
The Hypervolt is a favorite among many fitness trainers (including our expert source Cori Guiliani) because it's easy to transport from location to location and use on a variety of clients for their unique needs.
It weighs just 2.5 pounds and sports an ergonomic design that fits easily in any gym bag. It also comes with five different attachments and offers three different speed settings, making it a versatile tool.
Even better, it's quick to recharge after a battery life of almost three hours, and it has a gauge that reveals exactly how much battery it has left when it's turned on. The Hypervolt also delivers on the quiet front, using a proprietary silencing technology to keep the percussion noise to a minimum.
4
Best High-Intensity: TimTam Power Massager Pro
If you typically opt for more aggressive deep tissue massages, this device is one of your best home alternatives.
The TimTam Power Massager Pro is lightweight, quieter than many other options on the market, and more powerful, so it can help relieve your muscle soreness faster (the manufacturer says in 60 seconds).
It also features a unique, auto-heating tip and a vibration attachment, providing two more soothing elements of a traditional massage in one device.
The TimTam Power Massager Pro features a 175-degree rotating head and makes 50 percent less noise than the brand's previous model. The only downside: Its battery life is pretty low, clocking in at about an hour.
5
Best Battery Life: Lnchett Massage Gun
If you're the person who always forgets to charge your phone, this massage gun is the one for you. Our expert, Latoya Julce, says good battery life is key for massage guns, "especially for trainers on the go tending to multiple clients."
This massager comes equipped with rechargeable lithium batteries and has a long-lasting battery life of six to eight hours. The LED touch screen will notify when battery is running low and also lets you easily control the speed of the device.
It has six massage heads for total-body relief and 20 speed levels. The brushless high-torque delivers 500 to 3500 per minute, so it's best for those who enjoy deeper pressure massages.
6-
Best High-End: Theragun G3PRO
Theragun is the pioneer of massage gun products, and the G3PRO is their top-of-the-line option with a price tag to match. With that said, it definitely gets the job done.
It comes equipped with six attachments and an adjustable arm so users of all heights can target any part of their body successfully.
Handling up to 60 pounds of force before stalling, it provides pretty powerful percussive therapy.
While its battery life is only 75 minutes, the GP3PRO comes with two batteries both of which are rechargeable, so you can use them interchangeably.
The percussion speed of the GP3PRO makes it a louder option, which is something to be mindful of if you plan on using it in a public space like the gym. On the plus side, it comes with a nice carrying case and an interactive app.
What to Look for in a Massage Gun
Noise
The motors that power massage guns can be surprisingly loud, so it can be a rather unpleasant experience to use them on neck and shoulder muscles. Luckily, lots of newer models have prioritized decreasing this motor noise.
Stall Force
This term refers to the amount of pressure you can apply to the head of the massage gun before the motor stalls. Folks who want deeper, more aggressive percussive therapy typically need massage guns with higher stall force.
Weight
Because these devices are often held with one hand, weight is an important factor. You want to feel confident that you can hold the massage gun steadily and safely on the targeted muscle while it's running at its top speed.
Customizability
Some massage guns come with a handful of head attachments, some offer an adjustable head angle on the device itself, some provide both of these features, and some neglect both.
Consider customizability as you think about which muscles you typically need to target and how many different types of massage therapy you enjoy using on those muscles.
Our Top Picks
[/push_locker]
Recommended by Dr. kotb and his team
Why Trust Us?
dr kotb is a reputable Medical author and A Caring Physician Who introduces A Bold Approach To better Women Health | Clean Eating, Weight Loss |Fitness Workouts for Beginners | femme Diet |Skin and Hair Beauty Goals
He Has more than 80 books on AMAZON ==> you can check his Amazon author page here ===> 
HERE 
Dr kotb Team has been reviewing health, Fitness, and Beauty topics since 2010.
Connect with Us On Pinterest
Email: dr.kotb@Neverseenbefore.co.uk
Dr. Kotb Website Customer Testimonials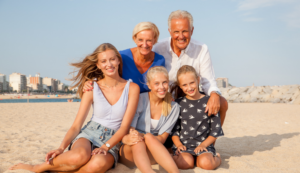 "An excellent Website with a wide selection, great prices, and considerate customer service staff. I recommend them to all my friends."

– Mark A.

"Very reliable and service oriented. A fantastic source for vitamins, healthcare, and nutritional items. Great service and follow-thru. Strong recommendation!!"

– Stephanie P.

"My shopping experience with Dr. Kotb Website has been remarkable. I prefer it over all the other internet vitamin shops. They have an outstandingly wide selection of name brand health and beauty aids. For me, its a one-stop store. We plan to continue our business relationship with Dr. Kotb Website and am sure others will find the same joy. Thank you."

– Sheila C.

"My favorite place to buy all things natural! You won't find better prices, and shipping is speedy. I highly recommend Dr. Kotb Website

– Andrea S.

"I absolutely love Dr. Kotb Website! I purchase almost all of my organic products from them. The prices are better than I have found in any store. They are also better than anywhere I have found online, and believe me, I have scoured the internet for the best prices. They have good customer service. The prices are amazing! The selection is pretty impressive, the bigger the better! I love Dr. Kotb Website! Keep up the good work!"

– Rebecca F.

"A great online shopping experiences every time I order with Dr. Kotb Website. My order is shipped quickly, at a reasonable flat shipping rate, in addition, they carry everything I like to order, so no more ordering from 4 or 5 other sites and paying their extreme shipping rates. Customer Service is fantastic!"

– Terri K.

"A Wonderful selection of high-quality products. Customer service is great. Very quick, very convenient and very affordable. My order is always correct and any back orders always arrive soon after my regular order. It is very seldom that they do not have something I am after In which case it is usually something that one Website specializes only in. I love shopping with Dr. Kotb Website. I love that the order comes straight to my door. As I said earlier, the selection and prices are most definitely the best anywhere online! I have most of my adult children and their friends now shopping with Dr. Kotb Website."

– Tina A.

Dr. Kotb Website is simply the best! I have tried many vitamin merchants on the net but Dr. Kotb Website beats them all because they have such a wide selection and quick processing times. I usually order over $100 and get the free shipping, and just order all I need for a few months because they just have it all! It was easy to add a couple of things even though I had already placed the order and it was still sent in a timely manner. Customer service is friendly and helpful. They are still the best by far! I love Dr. Kotb Website! My luck I found them on the net!"

– Linda S.

"The best thing I can say about Dr. Kotb Website is that I didn't need to say anything. Everything was done as they said it would be without an issue. It shipped when they said it would ship, they had reasonable shipping options, they alerted me when it shipped."

– James B.

"The best selection at the best price. Quick shipping and everything is packaged so nothing breaks or gets damaged. Dr. Kotb Website is the only website I shop for my supplements, vitamins herbs and homeopathic products."

– Jennifer E.

"The best place to buy supplements on the internet hands down!"

– James L.

"They can't be beaten. Seriously. Try them out, you won't be disappointed!"

– Fred W.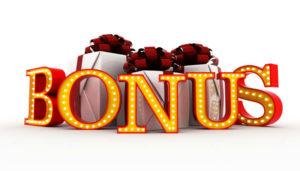 All These Bonuses are free From dr kotb Team if you Take Action
Before the timer Hits Zero