Jillian Michaels' Total-Body Transformation Began When She Was A Teenager
"At 13, I weighed around 170 pounds."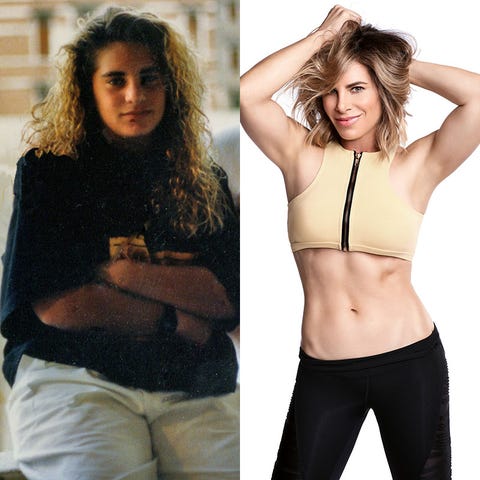 I was definitely on the chubbier side growing up, but I hit my heaviest weight around age 13, when I was about 170 pounds (I'm 117 now, for reference).
I used food as comfort, but I also used it as a way to relate to my dad—he was overweight too, so we bonded over food a lot. Back then, I really just ate without any regard for my health—pizza, French fries, Taco Bell, you name it.
Then, when I was 13, my parents got divorced—and everything shifted.
My mom enrolled me into martial arts classes—not for weight loss, but as an emotional outlet to help me through that time of my life.
And it definitely took me a while to really catch on to the health and wellness components of it; one time I showed up to class with a bag of Cheetos, and my instructor was like, "No, absolutely not. It's disrespectful."
That was really the beginning of my fitness journey—I learned to use fitness as a means of empowerment.
I was better able to handle bullies at school—and I realized that when you feel fit, you feel stronger in other aspects of your life, and you feel more capable.
But even though I was taking steps to become healthier, I wasn't necessarily doing it the right way.
My diet changed a lot—but not necessarily in a good way at first. I was eating a lot of fake diet food, like artificial sweeteners and low-fat versions of other foods.
It took me years; it probably wasn't until my thirties—I'm 44 now—that I finally got a firm grip on what a healthy diet should look like: eating whole, real foods; trying to avoid fake foods and chemicals like artificial sugars; and learning how to practice calorie restriction—not deprivation.
I also try to practice my own form of intermittent fasting—I typically wait 13 to 14 hours between my last meal of one day and my first meal of the next day. So I'll usually stop eating around 7 p.m.; I'll have coffee when I wake up at 7 a.m. the next day, and then I'll break my fast around 9 a.m. But you can't eat like crap during those remaining 10 or so hours—here's what I tend to eat throughout the day:
Breakfast: low-fat Greek yogurt with sliced bananas and crushed almonds on top.
Lunch: a chicken veggie burrito with black beans, but no rice.
Dinner: a Mediterranean salad with olives, feta cheese, and veggies, and salmon on the side.
I'm also committed to finding balance in my exercise routine, as I have with my diet.
Yes, I work out—but I only do it for four and a half hours per week. That's because I do it intelligently, mixing cardio with strength training and never letting myself get bored of one workout. Switching things up is important—I like to do a mix of cycling, yoga, and martial arts—and helps me stay interested in exercising.
When I'm crunched for time, I also try to fit in a HIIT (high-intensity interval training) workout whenever and wherever I can. Those exercises—squats, lunges, burpees, pushups—burn the most calories during and after a workout, so you get the most bang for your buck. But there is one thing I definitely can't stand: running—I just think it's tedious (and it makes my hips feel tight).
In fact, balance is a key aspect in other parts of my life, too.
Being (or getting) healthy doesn't have to be complicated—and it shouldn't require extremes. Healthy living is all about moderation. If you put the word "too" in front of anything—too much food, too little food, too much sleep, too little sleep—you've got chaos, whereas if everything is balanced just right, everything falls into place.
Lost Over 40 pounds
I've always been a bigger girl than all my friends. I grew up chubby and was bullied because of the way I looked at school. When I hit my teens, I then enrolled in one extreme diet after another. I remember eating nothing but rice cakes , then living off less than 500cals a day. Then that is when I sadly developed the eating disorder bulimia… a battle that I then lived with ever since.
As I hit my 20s I seem to be able to control my weight by being a member of WW then slimming world. I spent my life on the scales! It was all about the numbers (another unhealthy obsession/disorder).
I had my 3 children over the space of 7 years and I knew I had to begin to set a good example of heathy eating and exercise. I rejoined slimming world in 2017 and steadily lost weight by cooking good meals for myself my husband and my children.
Then in 2018 I knew I needed something else in my life to keep me focused and to start to tone up the wobbly bits left from my weight loss and my 3 big babies ! (8, 9 & 10lbs!!) that's when somehow on Facebook I came across Jillian.
I'd never really watched the Biggest Loser but I saw the pictures and liked the way this lady looked! I bought a combo dvd with 30Day Shred, 6 week 6 pack, NMTZ & BFBM and off I started. I remember those first workouts absolutely killing me but the buzz I felt after completing each one was a feeling like no other.
Ive spent the last 16 months working out and I do not plan to stop.l! Thank you Jillian xxx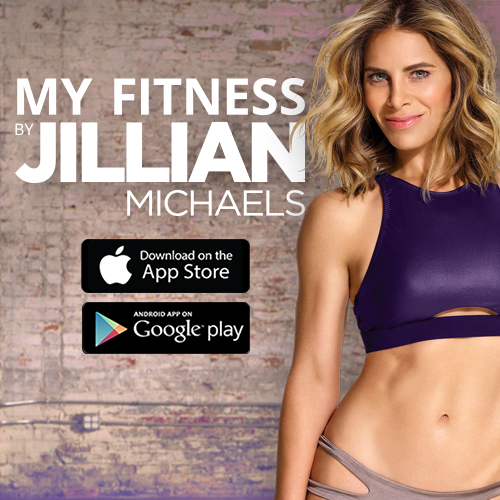 Lost Over 90 pounds
I had always been an overweight child, I grew up being the fat kid, the one with little to no self esteem. I always thought that's just who I was and there was nothing I could do to change it. Then I started watching biggest loser when I was in high school and realized it's never too late to take a chance and make change. It wasn't until after having my first child at 19 that I became very self aware about my weight that had skyrocketed higher than ever to 220 pounds.
I wanted to play with my kids and run around without being out of breath, I wanted to be a good influence to them, and live a healthy lifestyle. I finally found the motivation inside of me with the help of Jillian Michaels 30 day shred, to kick it in gear and shred the pounds.
I started doing her workout videos every day and following her meal plan step by step. I was down 20 pounds in the first couple of weeks and there was no turning back after that! I continued working out with several different Jillian Michaels videos including Ripped in 30 and Bodyshred and lost a total of 90 pounds in 9 months.
It has been over 10 years since I started my journey with Jillian Michaels, being that overweight kid watching her on biggest loser, and I still use her DVDs to help keep the weight off. It's a lifestyle that Jillian helps prepare you for and builds your confidence to make you always keeps you coming back for more. If I can do it anybody can!
Lost Over 120 pounds
I started out at 276.8 pounds, I would use jokes and humor to make everyone laugh, it was how I coped with the hate inside I had for myself. I began to lose weight a little at a time ( 30/40 pounds) by cutting out sodas/ unhealthy foods.
I did the TIU tour, met Jillian and found out about her app and now I'm down 120 pounds! My wife and I work out with the App 6 days a week at 5 am before our kids wake up. Thank you Jillian, you motivated me more than you will ever know. I love myself more than ever.
Lost Over 50 pounds
After 2 C-sections, I finally decided I couldn't call it "baby weight" anymore when my youngest was 10 years old! I am so thankful I found Jillian's workouts, it was the first time I stuck to something because they were actually achievable!
I started looking forward to her kicking my ass every day because I felt myself getting stronger so fast! Thanks to Jillian, I've lost over 50 pounds and am healthier now than I was in high school!! Trust me, she knows what she's doing!!
Lost Over 100 pounds
I was 276 lb and not very happy with myself or how I looked. I have a family, a five-year-old at that to keep up with, and I knew if I didn't change it would get worse. I invested in Jillian Michaels programs and I have stuck with them for the past year.
If it wasn't for Jillian Michaels I wouldn't have lost a hundred pounds as of today and I am so blessed to been able to workout with Jillian every single day.
I can fit in my old clothes again I feel better about myself and going out with my family I don't feel so self-conscious about how I look. I've never felt this great and I can continue moving forward as I have been making myself a better person and building myself. One of my favorite sayings from Jillian is working out is not a future event it is a present activity.
Thank you so much Jillian Michaels for all the help you have given me and my life back. Your workouts have also given me the endurance that I can run 5 miles everyday now. If you told me I could run 5 miles a year ago I would laugh, but now I see bigger things ahead and I know if I put my mind to it I can do it. Your workouts have pushed me. Thank you again. 276 to 176 🙂
Lost Over 75 pounds
Hi my name is Amanda and I've lost over 75lbs. At my heaviest weight I was 245lbs and now I'm 169lbs. I've always been overweight until about 4 years ago I was done with feeling fat and unhealthy. I started to eat healthier and workout.
I would try to run everyday and in the beginning it was a real struggle because when I would try to run my body would move so slow and I couldn't breathe well. Eventually I got better at running and started to lose weight.
A few months into working out, my cousin introduced me into Jillian Michaels workout videos and that's when my real transformations began. I remember being so frustrated at not being able to do lunges with proper form and I would just continue on with the video.
Eventually after doing Jillian Michaels No More Trouble Zones for a few weeks, I began to feel stronger and I was able to finish my set of lunges without having to stop and with proper form.
After I could finish the whole workout of Jillian's I went on to more of Jillian's videos (killer buns and thighs, killer and, hard body, killer body and killer arms and back). All of her videos have been extremely effective by getting the body I wanted and becoming stronger. Thank you Jillian for being you!!
Lost Over 125 pounds
I have struggled with PCOS my entire life. Every year my weight crept up until I found myself at 300lbs. My breaking point was when I hit 300lbs. I bounced around from endocrinologist to endocrinologist until I found one that was willing to help me.
I was also diagnosed with hashimotos thyroid. Both conditions make it twice as hard to lose weight than others but I didn't let it stop me. Jillian's DVDs got me into my weight loss journey. The first day I did 30 day shred, level 1 I didn't even make it through the workout.
I thought I was going to either throw up or pass out in the shower that night. Big wake up call. I found her to be very motivating and inspirational and stuck with it.
Now I am 125 lbs+ down and still going. I am now able to do her workouts on level 3 in conjunction with other activities. I am running 10k's and able to work out for 2-3 hours at a time. Jillian woke the athlete in me.
I follow her on Instagram along with other fitness celebrities, however she is my favorite because she keeps it real. I have hit a plateau and instead of letting it discourage me I have been watching her workouts online and trying them out for myself at the gym.
Jillian has taught me that if I put in the work I will see results. I trust her methods completely and will continue to do her workouts and suggest them to others that want to change their lives!
Lost Over 75 pounds
I decided a few months before my 40th birthday to start a journey and become fabulous at 40. It took a little longer than that to reach my goal, but I had lost about 30 pounds by my 40th, kept working hard and have lost a total of 75 pounds lost and am at my goal weight, and am a much healthier and happier version of myself. I owe it to hard work, willpower and sweating my butt of with Jillian 5 times a week.
I started with 30 Day Shred and moved on to 6 week 6 pack, Ripped in 30 and recently the 10 minute transformations. Jillian you kicked my ass and kept me motivated, every step of the way – I owe my transformation to you!
Lost Over 49 pounds
I've always been such a big fan of Jillian as soon as I saw her on The Biggest Loser. I was in high school and was extremely over weight. After watching her, I started going to the gym and eating better and the weight came off. She kept me motivated and taught me so much about this lifestyle change. Thank you Jillian you're amazing and a true inspiration!
Lost Over 50 pounds
I had my first child and I was 50 pounds overweight. I felt a HORRIBLE about myself. That fateful day came on Christmas Day 2006. I kept eating and eating. How did I get here? January 2, 2007 I joined weight watchers and bought Jillian's 30 Day Shred. I lost 50 pounds in 4 months.
Since then I've bought every book and DVD of hers. I've done every DVD. I love Body Revolution but I love BODYSHRED even more! I do those two programs over and over and then I incorporate her other DVDs such as Six Week Six Pack, the Killer DVD series and Kickbox FastFix.
Recently, I got her App and I LOVE IT!! I FINALLY found something my husband will do with me. Because the app is only 20 minutes each workout he enjoys doing it with me. It's something we look forward to everyday. I love Jillian's books especially Slim For Life! I read that book for times and I just started it again last week. I'm one of the crazy strict people she talks about in the book now.
I love having control of my life, playing with my kids and being active. Jillian helped me get that back! And, for a mom of 2 at 33 I've got a banging body!! (I did lose 50 pounds after my 2nd child with her body revolution program).
Lost Over 140 pounds
I started out over 300lbs about 3 years ago. I finally realized I needed to make a change to my life or I was going to go down a very dark road and eventually end up dying prematurely.
The thought of having my life cut short really scared me and I decided to take my health seriously from that point on.
I would not have been able to lose over 140lbs if not for Jillian Michaels! I used her Ripped in 30 program to kick my butt into shape! I can't thank her enough for giving me myself! I am who I am today because she helped me along my journey. If you are thinking about trying Jillian's programs please don't hesitate! You'll thank yourself! Thank you!!!
Lost Over 80 pounds
For most of my life, I have been overweight. I also have suffered from depression and anxiety for 13 years. I hated the way I looked at felt, which pushed me farther into my depression. I felt worthless and disgusted with myself. I hated looking in the mirror and getting dressed.
I first watched Jillian Michaels on the Biggest Loser and it was my favorite show. I felt as of Jillian was speaking to me and it sparked that determination in me that I needed to turn my life around. I worked so hard to get to where I am today. I buy Jillian's DVDs and do them at home.
I've shown myself just how much I am capable of which has not only given me so much more confidence but it's helped me realize I can reach for even bigger goals that I would have previously thought were impossible. I feel like new person. Thank you Jillian!❤
Lost Over 66 pounds
Hi, my name is Brittany…I the mom of an 8 year old and 2 year old. I gained a lot of weight during my second pregnancy (At the end of my pregnancy I weighed 197…I'm 5'5″).
I had bought Jillian's Body Revolution DVDs a couple years prior and when my little boy was 8 months old I decided to join Weight Watchers and start working out to Jillian's DVDs…fast forward 18 months….I've lost 53 pounds…actually I've lost 66 pounds from my highest weight (I now weigh 131) and I'm in the best shape of my life 💪💪💪. I'm so thankful for Jillian. She has changed my life 💜 My dream is to be in one of Jillian's workout DVDs….dreams do come true so I'm going to keep dreaming 😊.
Lost Over 110 pounds
I went from a 236 lb. woman to a 123 lb. half marathon momma thanks to Jillian Michaels DVDs and running! I lost 110 lbs. after my first pregnancy at 21 when I first started her Ripped in 30 DVD. I then got pregnant again at 24 and gained 40 lbs.
After my daughter was born, I gave it 6 months and did my Jillian DVD everyday and lost 50 lbs. and had built my best body ever! I have the whole collection and plan on sticking to them because they work! I built this body, but I have to thank Jillian and running for helping me do it!
Lost Over 45 pounds
When I was pregnant with my first I used it as an excuse and loaded up on whatever I craved, mostly Taco Bell! After my daughter was born my blood pressure wouldn't go down and they wanted to put me on medication. I knew I needed to lose weight.
I gained 45 pounds! With Jillian's help and learning about proper nutrition, on my daughters 1st birthday I weighed my pre pregnancy weight. Now after two years of consistently working with Jillian 5-6 days a week and keeping up on clean eating I have KEPT the weight off and GAINED muscle! Jillian helped me get my life back and off unnecessary medication.
Thank you Jillian! I am pregnant with my second, and still healthier than ever. Once I get the clear after my 6 weeks postpartum I look forward to having you help me again.
Lost Over 65 pounds
I suffered a brain hemorrhage at the age of 10 followed by a stroke and stopped breathing a number of times. I was never into P.E. at school and was constantly bullied throughout the years. I began binging on junk food at the age of 21. I hadn't weighed myself for years but after reaching a UK size 18-20 I knew I had to.
I weighed in at over 203 lbs. I cried but I knew I had to do something so I bit the bullet and bought 30 Day Shred and started eating healthy. It was difficult to begin with but I've never looked back. I'm now 137 lbs and a UK size 8-10 with a small collection of Jillian Michaels DVDs.
I have a permanent weakness on my right hand side following the stroke but I'm so proud of where I am now and where I'm yet to go. If I could I'd thank Jillian myself!
Lost Over 120 pounds
I have a history of back problems tied with being overweight. Back in 2013, I was done making excuses and started making small changes. By July of 2014, I had only lost 10 lbs but it was enough to push me into overdrive. I used Jillian's 30 Day Shred to jumpstart my initial weight loss and since I have gone from 258 to 135 lbs and kept the weight off for about two years and going strong!!
Lost Over 140 pounds
Twelve years ago, at age 23, a young mom of two kids and over 300 lbs I thought my only option to losing weight was weight loss surgery, but after seeing 3 relatives lose weight with surgery only to gain it all back soon after, I decided I didn't want to spend all that money to rearrange my insides for something that obviously has more to do with lifestyle and less to do with a smaller stomach. So I decided to do it the "old fashioned" way with diet and exercise.
I did have some help in the beginning with some medication from my doctor that taught me how much I needed to move and how much/little to eat, but after a couple months I was able to do it on my own and a year and a half later I had lost 140 lbs after learning it was all about calories in and calories out! Just like Jillian says! That was in 2004/2005 and I have kept it off, even with having my third baby in 2008. Being healthy is my passion now! I love working out and Jillian has helped me learn to love it!
I have pretty much every one of her DVDs and books! I hope to inspire others to show them they can do it too! It wasn't an overnight transformation! It's one day, one hour, one meal and one workout at a time! There is no quick fix, but it IS DOABLE! You will always have your ups and downs but I am living proof 12 years later that you can lose the weight and keep it off!
Lost Over 145 pounds
Jillian, I am so thankful to you. Thanks to your support and motivating way I have managed to lose 67 kilos (almost 150 lbs) since starting in August 2015.
My lifestyle has radically changed. I started with 30 Day Shred. I changed my diet and I am now much more aware and pay attention, but I never went hungry or "dieted".
At the moment I'm doing One Week Shred and Ripped in 30. I am 23 years old and spent years locked in a body that has never really fitted me until now. I am really grateful because I never thought it would be possible to find fun in exercise. There were no excuses for me, I always pulled it off. Every day. I am very proud and happy. Thank you.
Lost Over 100 pounds
I was obese most of my life, reaching my heaviest at 235+ in my mid 20's. I lived a very unhealthy lifestyle and didn't take care of my body or health at all. In 2012 I gave birth to my daughter and realized I needed to change my life for me and, more importantly, her. In Feb 2013 I discovered 30 Day Shred, I was hooked.
Fast forward to today and I have done all of Jillian's videos/programs multiple times and am now creating my own combos using her kick-ass DVDs. I never skip a workout and owe all of my results to Miss Michaels herself. Since 2013 I have changed my whole life.
I work out daily, eat healthy, abstain from alcohol and live a positive happy lifestyle. I am now 125 lbs. and have maintained it for the last 2 years, only continuing to get stronger, leaner and meaner! If I can lose 100+ pounds so can ALL OF YOU!
Lost Over 28 pounds
The before picture was 6 months after my daughter was born. I'm now 143 lbs. and at 5'7″ that's a healthy weight for me! After my daughter was born, I was looking for a way to get back in shape at home since I had a child and became a stay at home mom.
Plus, I had canceled my gym membership and my yoga membership while I was pregnant. I always knew about Jillian but had never done any of her workouts. I decided to give Jillian a shot just about two years ago and it was a rough start. I had a lot of medical issues after my baby was born, namely with my rheumatoid arthritis, but I started slow.
I began with Ripped in 30, Yoga Meltdown, and jogging. Then a year ago I started Bodyshred and since then I've done it four times! Alternating Bodyshred and other monthly challenges using Fitfusion, I've been able to drop below my pre-pregnancy weight and even more importantly gain strength and muscle definition I've never had.
It's fantastic! I love how strong I feel, how my body looks, and what's now exciting is I no longer have weight loss goals but only strength goals! Many thanks go out to Jillian Michaels, Kenta Seki, and the ladies of Jillian Michaels Workout Junkies! With determination, dedication, effort, and support we can all achieve our goals!
Lost Over 55 pounds
When I discovered the 30 Day Shred, I was working 50 hours a week in the emergency department, raising two kids, and drinking a bottle or two of wine every night.
Where I work, I am constantly bombarded by graphic and traumatizing images…the stress is incessant, and I wasn't using food to self-medicate, I was using alcohol. I really feel that the difference Jillian makes in people's lives is inherent in its focus not just on accessibility ($700 for a personal trainer vs $7 for one of Jillian's DVDs) but on accountability.
Working with you for half an hour a day, I came to realize the damage I was doing to my mind and my body by drowning it in booze. I took ownership of my own health as a direct result of your attitude and encouragement. I honestly think if I had continued drinking like I was, I would have ended up in a very early grave. You didn't just make me lean and fit. You helped me save my own life.
Lost Over 60 pounds
I have been overweight my whole life. After having my second child, and separating from my husband, I decided that I didn't want to live my life trapped in a body that prevented me from being happy. At my heaviest weight ever, just 6 weeks after my 2nd child, I weighed 218 lbs.
I changed my diet, and started walking daily. As I started to see results on the scale, as well as changes in my body, l began trying new things with my exercise routine once I was confident with my dietary changes. I started with Jillian's Body Revolution program, and it's the very first time in my life I've ever done something from start to finish. I was so proud of my progress that I purchased Jillian's Bodyshred program, which I am currently halfway through, and I am loving my results.
I actually look forward to working out every morning, it's become a part of who I am, my daily routine and it's complimented my dietary changes very well. In the last 2 years since starting my weight loss journey, I've lost almost 60 lbs! I am not too far from my goal weight now, and I know when I get there, I will be able to maintain it!
Lost Over 70 pounds
In June 2015 I woke up and said "I can't look at this reflection anymore." I was not me, to the outside world I wore a smile, but my soul was dead.
I got home from work and sweated my bum off, I thought I was going to die. I didn't give up. I worked out 6 days a week and rested on Sunday's. Slowly but surely the weight began to go. I've lost 70 lbs! I mainly used BODYSHRED, which is my favorite, and I still use it 4-5x per week.
I also used Jillian's kettlebell DVD for when I fancy a change and want to work out but not as intense. My family are supportive and I have the best Mr. in my life who motivates me to try my best. He has Parkinson's at the age of 49. And if he can continue to work and not give up then I'm not going to give up either. I've evolved into a better me, a me that wants to make her daughter proud and a me that helps motivate others like Jillian has with me. Thank you.
Lost Over 45 pounds
I've been up and down with my weight since my first pregnancy. I gained 100 lbs. with my first born and held on to 50 of it through the past 4 years. Last year I finally got control and followed Jillian's DVDs. She is so inspiring. I used Kickbox Fast Fix, Ripped in 30, Hard Body and Yoga Inferno. I've lost approximately 45 lbs!
Lost Over 150 pounds
I started my journey August 12th 2015. I wanted gastric bypass but my husband said absolutely not, but he said he'd help me with diet and exercise and we'd figure it out together. Because of Jillian I accepted responsibility for my weight and owned 100% of it.
With the knowledge that only I was the reason for being morbidly obese came the realization that ONLY I could be the answer.
I started with Beginner Shred and 1 lb. weights, which I bought for my birthday. I was 335 lbs. I could barely get up the stairs by myself and I was 31 years old. I am currently using Body Revolution and to date I've lost 160 lbs. in 15 months! I'm not done yet. I don't think you're ever "done" with this journey but once I'm done with weight loss I'll just have different goals. I can't wait. Thank you Jillian!
Lost Over 114 pounds
Just over three years ago I set a goal to lose 100 lbs. I was tired of being uncomfortable, embarassed, and sick all of the time. I made it a priority to educate myself on what healthy eating was and follow through with a healthy lifestyle, not 'diet.' I made exercising 6 times a week a non-negotiable. I began feeling revitalized, confident, and happy.
Three years later I have surpassed that goal and currently have lost 114 lbs! The journey and my new life is more rewarding than I ever could have imagined! It is so worth all of the hard work and dedication. My favorite Jillian workouts are 30 Day Shred and Ripped in 30.
They are both awesome, and quick total body workouts! I am a full time educator and full time graduate student, so popping in one of those workouts on my busy days makes me feel rejuvenated and strong!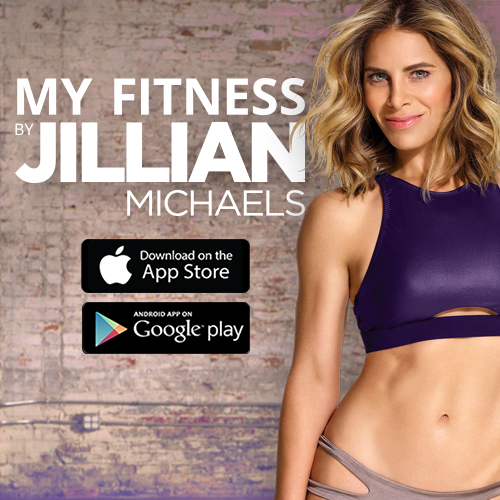 Recommended by Dr. kotb and his team


Why Trust Us?
dr kotb is a reputable Medical author and A Caring Physician Who introduces A Bold Approach To better Women Health | Clean Eating, Weight Loss |Fitness Workouts for Beginners | femme Diet |Skin and Hair Beauty Goals
He Has more than 80 books on AMAZON ==> you can check his Amazon author page here ===> 
HERE 
Dr kotb Team has been reviewing health, Fitness, and Beauty topics since 2010.
Connect with Us On Pinterest
Email: dr.kotb@Neverseenbefore.co.uk
Dr. Kotb Website Customer Testimonials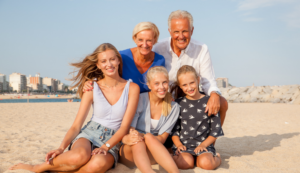 "An excellent Website with a wide selection, great prices, and considerate customer service staff. I recommend them to all my friends."

– Mark A.

"Very reliable and service oriented. A fantastic source for vitamins, healthcare, and nutritional items. Great service and follow-thru. Strong recommendation!!"

– Stephanie P.

"My shopping experience with Dr. Kotb Website has been remarkable. I prefer it over all the other internet vitamin shops. They have an outstandingly wide selection of name brand health and beauty aids. For me, its a one-stop store. We plan to continue our business relationship with Dr. Kotb Website and am sure others will find the same joy. Thank you."

– Sheila C.

"My favorite place to buy all things natural! You won't find better prices, and shipping is speedy. I highly recommend Dr. Kotb Website

– Andrea S.

"I absolutely love Dr. Kotb Website! I purchase almost all of my organic products from them. The prices are better than I have found in any store. They are also better than anywhere I have found online, and believe me, I have scoured the internet for the best prices. They have good customer service. The prices are amazing! The selection is pretty impressive, the bigger the better! I love Dr. Kotb Website! Keep up the good work!"

– Rebecca F.

"A great online shopping experiences every time I order with Dr. Kotb Website. My order is shipped quickly, at a reasonable flat shipping rate, in addition, they carry everything I like to order, so no more ordering from 4 or 5 other sites and paying their extreme shipping rates. Customer Service is fantastic!"

– Terri K.

"A Wonderful selection of high-quality products. Customer service is great. Very quick, very convenient and very affordable. My order is always correct and any back orders always arrive soon after my regular order. It is very seldom that they do not have something I am after In which case it is usually something that one Website specializes only in. I love shopping with Dr. Kotb Website. I love that the order comes straight to my door. As I said earlier, the selection and prices are most definitely the best anywhere online! I have most of my adult children and their friends now shopping with Dr. Kotb Website."

– Tina A.

Dr. Kotb Website is simply the best! I have tried many vitamin merchants on the net but Dr. Kotb Website beats them all because they have such a wide selection and quick processing times. I usually order over $100 and get the free shipping, and just order all I need for a few months because they just have it all! It was easy to add a couple of things even though I had already placed the order and it was still sent in a timely manner. Customer service is friendly and helpful. They are still the best by far! I love Dr. Kotb Website! My luck I found them on the net!"

– Linda S.

"The best thing I can say about Dr. Kotb Website is that I didn't need to say anything. Everything was done as they said it would be without an issue. It shipped when they said it would ship, they had reasonable shipping options, they alerted me when it shipped."

– James B.

"The best selection at the best price. Quick shipping and everything is packaged so nothing breaks or gets damaged. Dr. Kotb Website is the only website I shop for my supplements, vitamins herbs and homeopathic products."

– Jennifer E.

"The best place to buy supplements on the internet hands down!"

– James L.

"They can't be beaten. Seriously. Try them out, you won't be disappointed!"

– Fred W.
All These Bonuses are free From dr kotb Team if you Take Action
Before the timer Hits Zero