Why Tiny Houses are Better for Your Health
A tiny house is both a dwelling place and a tangible statement of your values. Many of those building a tiny house are doing so in order to embrace the minimalist lifestyle and construct a house that's free of chemicals. But tiny homes also have unexpected benefits, some of which stem from minimalism and sustainable building practices.
Tiny houses can foster a healthier overall lifestyle, helping you learn to appreciate the smaller things in life. Here are some of the top reasons why tiny houses are better for your health.
Safe and Sustainable Building Materials
The numerous benefits of tiny house living start at the construction phase. Tiny houses are built in a more sustainable way than traditional homes, using significantly less power and constructed in a manner that's mindful of materials. That's because some types of building materials are hazardous.
Asbestos exposure is the primary cause of mesothelioma, an aggressive cancer strain. Asbestos is regulated in the U.S. but not banned as it is in numerous other countries, including Australia and Canada. The heat-resistant, fibrous silicate mineral can be found in a variety of building materials, such as:
Insulation

Floor tiles and adhesives

Shingles and roofing tiles

Joint compounds and sealants
Since tiny houses are built with sustainability in mind, asbestos and other hazardous materials, such as lead, have no place in your tiny house construction plan. Choosing materials wisely is part of the planning process, and you'll have peace of mind knowing that your home is safe and sustainable.
Improved Mental and Physical Health
Tiny houses can also benefit our mental health, and it all starts with downsizing. Americans are effectively drowning in "stuff," despite proof that cluttered spaces can negatively impact our thought patterns and self-esteem. According to Psychology Today, clutter can lead to low subjective well-being, less efficient thinking, and unhealthy eating.
There's no room for clutter in a tiny house! When you live in a tiny house, your possessions are downsized significantly, and storage space is scarce. Since there's not much room for food storage, those living in a tiny house are much more likely to consume food right away, reducing waste and cultivating a mindfulness about purchases when grocery shopping.
Stronger Family Relationships
Despite their size, tiny houses can comfortably accommodate a family of four. And tiny house dwellers report that the small living space brings their family closer together. Since you have much less space to clean, you have more free time to spend with your family. Further, a tiny house saves you money, and those savings can be funneled towards family activities or your travel budget.
Even medical professionals believe that quality family time positively impacts your health. Feeling connected to your family contributes to happiness, better communication, and lowered rates of depression.
A paper in the journal Military Medicine says communication can cut both ways in families. It says that deployed soldiers can get a big dose of positivity when chatting with folks at home, but in some cases, that contact can have a negative impact.
It all boils down to this: Good family communication is important because families are what we most often turn to for support, Vangelisti says. If families aren't communicating, support systems can fall apart.
Help for family members can take many different forms, Vangelisti says, including:
Emotional support: "Making us feel better, sharing in happy moments together," she says.
Esteem support: "Making us feel good about ourselves, validating when we're doing well, helping out when we're not doing as well."
Network support: "That sense of belonging. That's really important with families, so you kind of have a home base, a place where you feel accepted and you belong, no matter what."
Informational support: How to do things that maybe were done by others in another family setting.
Tangible support: Things like financial support and care packages from home.
Live Simply and Happily
A happy, healthy home is the ultimate goal for most people who are part of the tiny house revolution. And choosing to embrace the tiny house lifestyle is a conscious decision that will help improve your overall well-being as well as the health of the planet.
Life in a tiny house: what's it like?
how do people feel about tiny house life?
People had lived in their tiny houses from weeks to a couple of years. The majority had only positive things to say about tiny house living. As one respondent enthused:
I LOVE it. Love living in it; independent side of things … it's much better than [living in] the caravan – own shower, kitchen, composting toilet, complete independence.
Another said:
I actually enjoy to live in a smaller space, because you don't feel overwhelmed, and with kids you can see all the time, you can hear them and see what they're up to. I love tiny house living, and I would love to help other people getting into it, it would be awesome.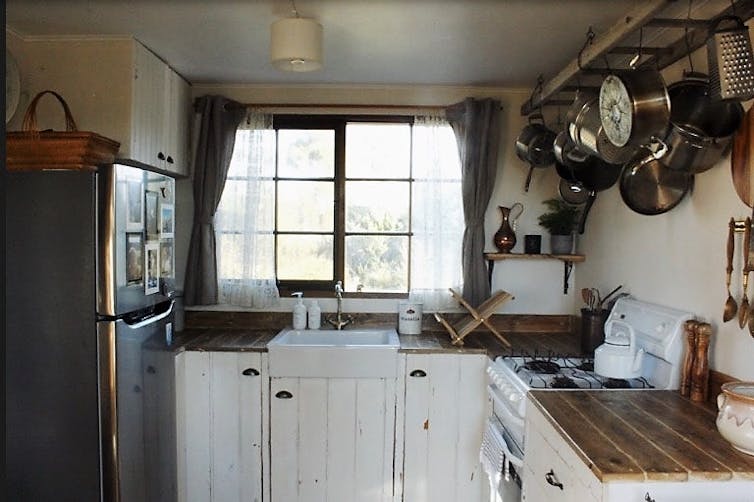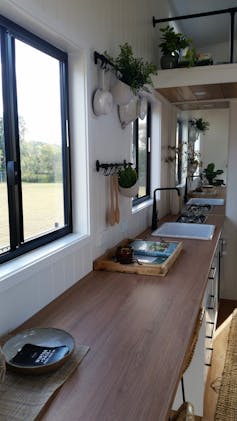 HOW GOING TINY CHANGED ONE FAMILY'S LIFE FOR GOOD
As with most families, we thought we were living the "American Dream." I lived in a quaint 2,200 square foot home on a beautiful 5-acre property with my husband, Justin, son, Wyatt, four cats, and one dog.
We loved our slice of heaven, but there was a hidden fire brewing in my soul.
Then one day, out of nowhere, I awoke to the truth. I wasn't happy! I was far from happy!
I was tired, sick, stressed, and in turmoil. I was running a licensed organic daycare in our home and coaching gymnastics. I became pregnant a year-an- a-half into my daycare adventure and quickly began to lose touch with self-care.
My health starting failing.
At the time I didn't know, but I later found out that I had adrenal fatigue and hyperthyroidism. With a heavy heart, I closed my daycare and so closed the door on teaching and caring for other children. With very little income coming in from coaching gymnastics part-time, we needed a big idea for minimizing our expenses.
That big idea was a tiny house on wheels and our lives are forever changed!
How we chose the right tiny home and our transition to living tiny
We did a lot of research on what type of tiny house living would provide us with what we need. We looked at the pros and cons of both tiny houses on foundations and tiny houses on wheels.
With a foundation, you are more likely to find a legal spot to build, but this was out of our budget when it came to hiring someone to build us a home. We knew a tiny house on foundation would offer us more space but as we downsized we realized that we loved having less stuff!
We had a lot of concerned friends and family members who thought we were absolutely crazy.
Two adults with master's degrees from upper-middle-class families downsizing to 325 square feet was certainly not the norm.
The Wayward Home is all about sailboat living, van life, RVing and tiny homes
How we found the right builder for our tiny house on wheels
When looking for a tiny home builder, it's important to weigh in the proximity factor. For us, it was crucial to be a part of the build. We were able to use sweat equity to lower the price, as well as be confident that our tiny home was going to be everything we desired.
Our tiny house on wheels was built by Jim Wilkins, with Tiny Green Cabins. It is a masterpiece! Jim's woodworking ability and custom design was heaven sent!  It was built non-toxic and his expertise is hard to come by.
Tiny house builders are popping up all over the country. Jim had several builds under his belt, which made us very confident. He also was a home builder before switching to tiny homes, so he had in-depth knowledge of building codes, which he also combined with his knowledge of the RV certification requirements.
I highly recommend going with a builder with lots of background experience and certification in building regular homes and tiny homes to be sure your build will last.
I also highly recommend getting a new trailer that is tiny house specific. Consider it your foundation and if the foundation crumbles down the road you will have wasted a lot of money and time. As far as the rest of the house, feel free to use as much used material as you see fit.
How living in a tiny house changed our lives as a family
Living in a tiny house changed our lives.
With our tiny house, we have found more financial freedom with no mortgage, little to no rent, less stuff, fewer utilities, less water, less cleaning and less maintenance.
We have found more freedom in our jobs because we can move to whatever city or state we want. We can follow the best jobs quickly and businesses don't have to worry about helping with our move financially or waiting for houses to be bought and sold.
Our relationship has blossomed because all the extra time we have! With less to clean and maintain we have way more time to spend as a family and on self-care. We have the money to do the activities we love that we never had time or money for in the past.
We have little temptation to purchase anything new because there is no place to put it, which leaves money for experiences rather than possessions.
We are able to spend money on 100% organic food, holistic health care (including muscle testing, chiropractic ), spend more time outside and rock climbing.
I would have never dreamed of any of these things in my large home because we were barely surviving with me having two jobs.
How we found places to park our tiny home
Parking is always a hot-button issue. I and many other tiny house trailblazers are doing their part to talk to local county officials to get the zoning laws changed and letting them know that we want to live legal and we will meet safety codes that are put in place.
There are some great online resources, such as Tiny House Hosting and Tiny House People groups on Facebook that can help you find a spot to park. We love hobby farms, specifically organic. So we e-mailed a whole bunch of friends, family and strangers asking to see if they had land and needed some help around the farm. Bonus… we will pay you rent.
We had a few takers and started on an alpaca farm. The commute was a bit too long for my husband, especially with a little one at home, so we moved closer to the city on a smaller hobby farm. It was a wonderful experience and living on someone's land is beneficial for both parties involved.
If farming isn't your thing, use social media to ask around to see who has some land they would like help with. The biggest hurdle is making sure all the neighbors are on board. If they are …you're good to go and our tiny house community members will continue to ask cities and counties to give us a chance. In the meantime, we will continue to build tiny house communities, park in backyards and buy land where zoning allows.
Why we moved out of our first tiny home
We are so in love with tiny house living that we sold our tiny house, downsized to a camper and we are moving to Colorado to build an even smaller and more portable tiny house so I can travel the country speaking about my book and the movement in general.
Our tiny house was very portable but we don't want to get a huge truck to pull it, so we are in a 150 square foot camper for now while we save up and design our next steel frame tiny house with slide outs. That is the beauty of tiny houses. You can customize them to your every need.
Our camper, although a fine choice, is not for us. There is no insulation, we already have mold and moisture issues, the storage is minimal to none, the bathroom is small, there is no washer and dryer, the fridge is minute and the list goes on.
Campers are affordable options for many people, we just prefer custom, less-toxic tiny homes. Our camper is proving to be a health issue with the formaldehyde and other cheap toxic glues, paneling, carpet, etc. but we are making due for now.
We did get the least toxic camper, The Evergreen, but their business failed with the inability to keep up with more toxic and cheap brands.
If you're thinking of making the transition to a tiny home
If you are thinking of living in a tiny house, be ready for your life to open up to a million opportunities, a wonderful community of people, financial freedom, improved relationships, and a new found passion for life.
Also, be prepared for a lot of work, research, soul-searching and ups and downs. It will all be worth it in the end… I assure you.
We are here to create a world where everyone can afford a home to call their own. Where everyone can have their own slice of heaven in a place they thrive in, doing the things they love.
"'We are here to create a world where everyone can afford a home to call their own. Where everyone can have their own slice of heaven in a place they thrive in, doing the things they love.' #tinyhomes #tinyhouse #tinyhomeonwheels " quote="We are here to create a world where everyone can afford a home to call their own. Where everyone can have their own slice of heaven in a place they thrive in, doing the things they love. "]
Tiny houses are one of the ways to get to this dream by living within our means and with our environmental impact in mind.
Together, we will create communities of people who believe in a better world not only for themselves but for generations to come.
May your journey to tiny house living be everything you imagined and more. Many blessing to you on this new adventure as you find love, peace and happiness through following your bliss.
The 12 Best Tiny Houses You Can Buy On Amazon
There's never been a better time to downsize.
Have you ever considered downsizing? Not just moving into a slightly smaller place, but really scaling back on your belongings and living space? Could you live in a tiny house?
If a minimalistic lifestyle appeals to you, look no further than Amazon. Yes, the purveyor of all things deliverable will ship you a tiny home—or at least a kit, so you can build one for yourself.
You may have seen this prefabricated modular tiny home available on Amazon that has the internet abuzz. And yes, it's pretty cool. But it's not your only option. The online retailer actually offers several kits, from those for minuscule cabins to kits for tiny cottages with lofts. Check out this roundup of tiny homes you can order online right now. (Caveat: Assembly is required.)
1. Arlanda Garden House
Looking like a product of IKEA, this 180-square-foot garden house is a modern option. You must install any plumbing or wiring yourself, but the home itself is only $7,590, and comes with free shipping.
2. Bella Cabin
This cute cottage offers 237 square feet of living space in the main area, and an additional 86 square feet in the loft. With three rooms on the first floor, you can easily create a kitchen and a bathroom. This tiny home is $17,800, and shipping is free.
3. Claudia Cabin
This tiny house has windows galore on one side and 209 square feet of space for you to customize. Amazon sells it for $7,290 with free shipping.
4. Getaway Cabin
When you live in a tiny home, you take advantage of outdoor living space as well. The small porch on this cabin can serve as a fair weather living room. With three rooms downstairs and a loft upstairs, you get nearly 300 square feet for $19,250 plus free shipping.
5. Halmsted Garden House
One of the tiniest homes available on Amazon, this house is just 116 square feet. With sleek lines and a contemporary appeal, this kit costs $5,490 with free shipping.
6. Lillevilla Weekender Cabin
It's only 75 square feet inside, but add the optional terrace to this charming cabin and it's wonderfully inviting. This very tiny home is only $3,400, and it is shipped free.
7. MoonCliff Log Cabin
This single-room home has 164 square feet of floor space, as well as several floor-to-ceiling windows to let in lots of natural light. It costs $8,290 and—you guessed it!—ships for free.
8. Nordica Cabin
Designed with year-round living in mind, this cabin provides 191 square feet on the main floor and a 95-square-foot loft, giving you space to install a bathroom and kitchen. The price for this tiny home is $16,950 with free shipping.
9. Ranger Cabin
This is the stuff tiny home dreams are made of. The cabin has 259 square feet on the main floor and a large 168-square-foot loft, as well as thick, energy-efficient walls. The price? $19,990 with free shipping from Amazon.
10. Sunray Cabin
With so many front-facing windows, it's no wonder this tiny house is called the Sunray. Live a beachy life after you put together this 162-square-foot cabin, which costs $8,690 with free shipping.
11. Timber Frame Cabin
In the world of tiny homes, this might be considered a mansion. This 725-square-foot cabin has two bedrooms and a bathroom, as well as ample room for a fully-stocked kitchen. $59,321 plus $4.49 for shipping.
12. Timberline Cabin
Another spacious tiny house, this model features 354 square feet on the main floor with an additional 129 square feet in the loft. Three rooms downstairs make it easy to finish out your bath and kitchen. The porch provides even more living space. Get the kit, shipped free, for $34,900.
Reviewed by Dr. kotb and his team

Why Trust Us?
dr kotb is a reputable Medical author and A Caring Physician Who introduces A Bold Approach To better Women Health | Clean Eating, Weight Loss |Fitness Workouts for Beginners | femme Diet |Skin and Hair Beauty Goals
He Has more than 80 books on AMAZON ==> you can check his Amazon author page here ===> 
HERE 
Dr kotb Team has been reviewing health, Fitness, and Beauty topics since 2010.
Connect with Us On Pinterest
Email: dr.kotb@Neverseenbefore.co.uk
Dr. Kotb Website Customer Testimonials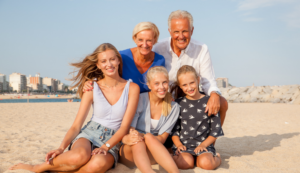 "An excellent Website with a wide selection, great prices, and considerate customer service staff. I recommend them to all my friends."

– Mark A.

"Very reliable and service oriented. A fantastic source for vitamins, healthcare, and nutritional items. Great service and follow-thru. Strong recommendation!!"

– Stephanie P.

"My shopping experience with Dr. Kotb Website has been remarkable. I prefer it over all the other internet vitamin shops. They have an outstandingly wide selection of name brand health and beauty aids. For me, its a one-stop store. We plan to continue our business relationship with Dr. Kotb Website and am sure others will find the same joy. Thank you."

– Sheila C.

"My favorite place to buy all things natural! You won't find better prices, and shipping is speedy. I highly recommend Dr. Kotb Website

– Andrea S.

"I absolutely love Dr. Kotb Website! I purchase almost all of my organic products from them. The prices are better than I have found in any store. They are also better than anywhere I have found online, and believe me, I have scoured the internet for the best prices. They have good customer service. The prices are amazing! The selection is pretty impressive, the bigger the better! I love Dr. Kotb Website! Keep up the good work!"

– Rebecca F.

"A great online shopping experiences every time I order with Dr. Kotb Website. My order is shipped quickly, at a reasonable flat shipping rate, in addition, they carry everything I like to order, so no more ordering from 4 or 5 other sites and paying their extreme shipping rates. Customer Service is fantastic!"

– Terri K.

"A Wonderful selection of high-quality products. Customer service is great. Very quick, very convenient and very affordable. My order is always correct and any back orders always arrive soon after my regular order. It is very seldom that they do not have something I am after In which case it is usually something that one Website specializes only in. I love shopping with Dr. Kotb Website. I love that the order comes straight to my door. As I said earlier, the selection and prices are most definitely the best anywhere online! I have most of my adult children and their friends now shopping with Dr. Kotb Website."

– Tina A.

Dr. Kotb Website is simply the best! I have tried many vitamin merchants on the net but Dr. Kotb Website beats them all because they have such a wide selection and quick processing times. I usually order over $100 and get the free shipping, and just order all I need for a few months because they just have it all! It was easy to add a couple of things even though I had already placed the order and it was still sent in a timely manner. Customer service is friendly and helpful. They are still the best by far! I love Dr. Kotb Website! My luck I found them on the net!"

– Linda S.

"The best thing I can say about Dr. Kotb Website is that I didn't need to say anything. Everything was done as they said it would be without an issue. It shipped when they said it would ship, they had reasonable shipping options, they alerted me when it shipped."

– James B.

"The best selection at the best price. Quick shipping and everything is packaged so nothing breaks or gets damaged. Dr. Kotb Website is the only website I shop for my supplements, vitamins herbs and homeopathic products."

– Jennifer E.

"The best place to buy supplements on the internet hands down!"

– James L.

"They can't be beaten. Seriously. Try them out, you won't be disappointed!"

– Fred W.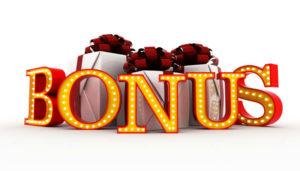 All These Bonuses are free From dr kotb Team if you Take Action
Before the timer Hits Zero
Low prices on tiny house for sale. Free shipping on qualified orders. New Arrivals. Fast Shipping. Interesting Finds. Best Deals in Home.
tiny houses
tiny house
tiny home
tiny homes
tiny houses for sale
tiny house for sale
tiny homes for sale
tinyhouse
micro homes
tiny houses on wheels
micro home
little houses
mini houses
mini house
tiny house build
tiny house design
tiny house builders
tiny house builder
tiny houses on wheels for sale
small homes
tiny house kits
micro houses
small mobile homes
tiny homes on wheels
tiny home building
tiny home builder
building a tiny home
tiny home kits
small homes for sale
tiny home design
luxury tiny home
prefab homes
tiny mobile homes
used tiny houses for sale
tiny home designs
little houses for sale
tiny cottages
tiny modular homes
mini homes for sale
tiny house company
tiny house construction
miniature homes
little homes for sale
tiny manufactured homes
Tiny Home Manufacturer
tiny homes for sale pa
small mobile home
tiny portable homes
the tiny house
tiny homes plans