Reviewed by Dr. kotb and his team
There are a lot of options. Which can be confusing because many of the various options are for specific healthcare or industrial situations, yet aren't clearly labeled or explained for everyday consumers.
We prefer masks that have some rigidity or heft to them. Although, there are some high quality collapsible models that seem to hold up well, plus they're easier to store in a glove box or bug out bag.
We really like disposables with exhalation valves, which let your exhaled breath leave the mask through a one-way valve. A mask is worthless if you fidget with it or remove it because it got hot and sticky after 20 minutes. These valves can lower the temperature inside the mask by 15 degrees!
Among the various N/R/P 95/99/100 types, it makes sense to either do N95 for the cheapest and easiest to breathe, or P100s for the best protection. No real point using R99s, etc.
The two main brands are 3M and Honeywell. Both have been providing professional industrial and medical protective equipment for a long time, and we trust their work over lesser-known brands.
We lean a little towards 3M because their product information and ecommerce organization is a lot clearer for consumers. The Honeywell products are not easy to buy individually.
However, some reviews say the Honeywells are a better fit than 3M. We like the idea of the softer material around the edge of the Honeywells that's intended to create more of a gel-like seal, but haven't yet tested if it makes a fit difference.
Buy one or two at first to see if you like the fit. If you try one brand and don't like the sizing, seal, or comfort, switch to the other brand.
Best disposable:
3M 8293 P100 Disposable Particulate Respirator
Exhalation valve. One of the toughest disposables. Best P100-level filtration plus protection against things like lead, arsenic, and nuisance gases.
Based on our research, the top disposable particulate mask is the 3M 8293 P100 at $12 a piece. It has an exhalation valve, adjustable straps, and a five year shelf-life (compared to three years on other options). We chose the 8293 over the 8233 because it works against oil-based aerosols and over the 8271 because of stronger protection against smoke, arsenic, etc. Official spec sheet.
The Honeywell substitute is the P1130 P100 Saf-T-Fit at $11 each. Official page. Honeywell uses colored nose clips for sizes. Red is small, green is M/L, blue is XL.
Among P95 models, we like the 3M 8576 P95 Acid Gas at $40 for a box of 10. Besides normal P95 particulate protection, this mask helps with "nuisance levels" of gases like sulfur dioxide, hydrogen fluoride, chlorine, and bleach. That means it's not good enough to be government approved for hazardous jobs, but it does make a difference. There's a different model for Organic Vapors, but since you have to chose one or the other, Acid Gas makes more sense for prepping. Official spec sheet.
Good middle ground:
3M 8576 P95 Respirator
Good option if you want a little more protection against nuisance levels of acid gasses compared to the P100 filter. Exhalation valve. Well reviewed.
Cheapest acceptable option:
3M 8210V N95 Respirator
The cheapest option that has an exhalation valve. Basic N95 filter protection. Helps with smoke, bacteria and viruses, etc.
The cheapest (yet still acceptable) N95 mask is the 3M 8210V N95 at $14 for a box of 10. Official spec sheet. The "V" is for valve, so this cheap mask still includes an exhalation valve. If you'd rather spend $3 to get a more rigid mask, the step up is the 3M 8511 N95 at $17 for 10.
If you really want a foldable mask that's easier to store (and don't mind the sacrifice in protection), the 3M 9211 N95 is the way to go at $20 per 10.
Reviewed by Dr. kotb and his team
Why Trust Us?
dr kotb is a reputable Medical author and A Caring Physician Who introduces A Bold Approach To better Women Health | Clean Eating, Weight Loss |Fitness Workouts for Beginners | femme Diet |Skin and Hair Beauty Goals
He Has more than 80 books on AMAZON ==> you can check his Amazon author page here ===> 
HERE 
Dr kotb Team has been reviewing health, Fitness, and Beauty topics since 2010.
Connect with Us On Pinterest
Email: dr.kotb@Neverseenbefore.co.uk
Dr. Kotb Website Customer Testimonials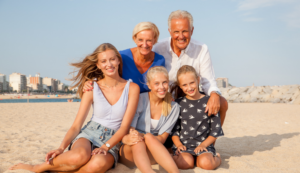 "An excellent Website with a wide selection, great prices, and considerate customer service staff. I recommend them to all my friends."

– Mark A.

"Very reliable and service oriented. A fantastic source for vitamins, healthcare, and nutritional items. Great service and follow-thru. Strong recommendation!!"

– Stephanie P.

"My shopping experience with Dr. Kotb Website has been remarkable. I prefer it over all the other internet vitamin shops. They have an outstandingly wide selection of name brand health and beauty aids. For me, its a one-stop store. We plan to continue our business relationship with Dr. Kotb Website and am sure others will find the same joy. Thank you."

– Sheila C.

"My favorite place to buy all things natural! You won't find better prices, and shipping is speedy. I highly recommend Dr. Kotb Website

– Andrea S.

"I absolutely love Dr. Kotb Website! I purchase almost all of my organic products from them. The prices are better than I have found in any store. They are also better than anywhere I have found online, and believe me, I have scoured the internet for the best prices. They have good customer service. The prices are amazing! The selection is pretty impressive, the bigger the better! I love Dr. Kotb Website! Keep up the good work!"

– Rebecca F.

"A great online shopping experiences every time I order with Dr. Kotb Website. My order is shipped quickly, at a reasonable flat shipping rate, in addition, they carry everything I like to order, so no more ordering from 4 or 5 other sites and paying their extreme shipping rates. Customer Service is fantastic!"

– Terri K.

"A Wonderful selection of high-quality products. Customer service is great. Very quick, very convenient and very affordable. My order is always correct and any back orders always arrive soon after my regular order. It is very seldom that they do not have something I am after In which case it is usually something that one Website specializes only in. I love shopping with Dr. Kotb Website. I love that the order comes straight to my door. As I said earlier, the selection and prices are most definitely the best anywhere online! I have most of my adult children and their friends now shopping with Dr. Kotb Website."

– Tina A.

Dr. Kotb Website is simply the best! I have tried many vitamin merchants on the net but Dr. Kotb Website beats them all because they have such a wide selection and quick processing times. I usually order over $100 and get the free shipping, and just order all I need for a few months because they just have it all! It was easy to add a couple of things even though I had already placed the order and it was still sent in a timely manner. Customer service is friendly and helpful. They are still the best by far! I love Dr. Kotb Website! My luck I found them on the net!"

– Linda S.

"The best thing I can say about Dr. Kotb Website is that I didn't need to say anything. Everything was done as they said it would be without an issue. It shipped when they said it would ship, they had reasonable shipping options, they alerted me when it shipped."

– James B.

"The best selection at the best price. Quick shipping and everything is packaged so nothing breaks or gets damaged. Dr. Kotb Website is the only website I shop for my supplements, vitamins herbs and homeopathic products."

– Jennifer E.

"The best place to buy supplements on the internet hands down!"

– James L.

"They can't be beaten. Seriously. Try them out, you won't be disappointed!"

– Fred W.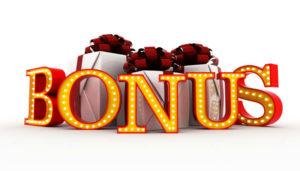 All These Bonuses are free From dr kotb Team if you Take Action
Before the timer Hits Zero